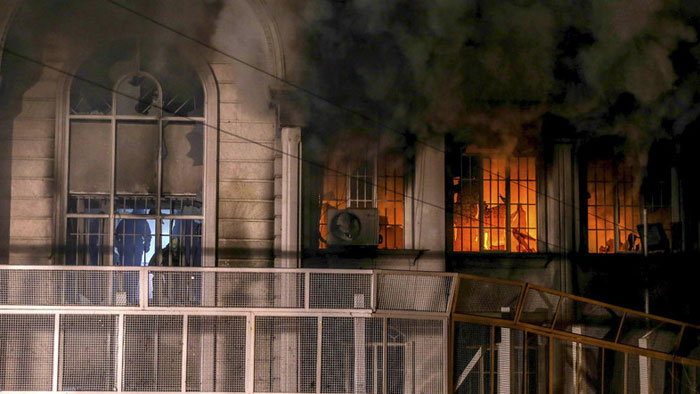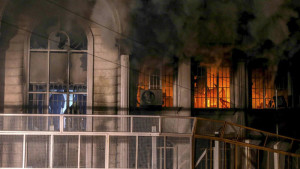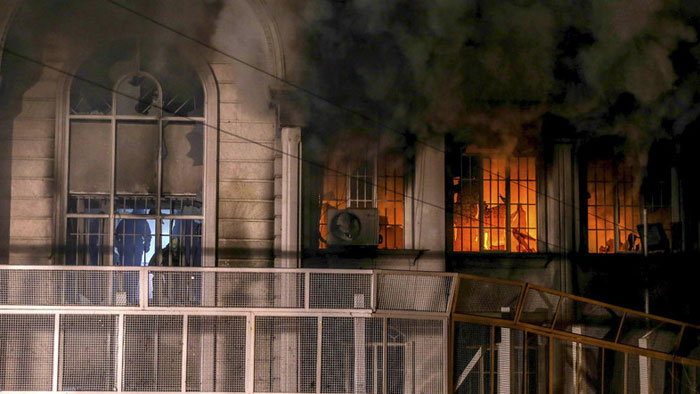 Police Instructed Not To Disrupt Rioters
January 4, 2016: Chaos broke out this past weekend in Iran in reaction to the Saudi execution of Shia cleric Sheikh Nimr al-Nimr. Hardline protestors in support of the Iranian regime stormed the Saudi Embassy in Tehran—and there's increasing evidence that this "spontaneous" torching was backed by the state.
Officers of the Soft War, an Iranian website notorious for promoting news and propaganda for hardline supporters of Iran's political system, posted a notice on January 3 which ultimately incited the attacks against the Saudis in the country. The statement called for demonstrators and asked that "At 15:00 on Sunday all gather in front of the Al-Zion Stable in Tehran." The stable refers to the Saudi embassy in the city and its alleged connection with Israel.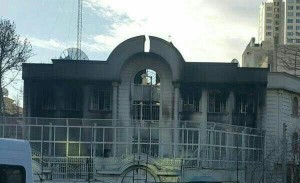 Several rounds of protests and escalating destruction took place throughout the night, with individuals throwing Molotov cocktails and vandalizing the property. Although photos of the demonstrations reveal the substantial presence of Diplomatic Police, one policeman on social media said "we have been told not to obstruct them too much."
The aggressors were finally forced out of the Embassy by Diplomatic Police one hour after the attacks began.
The next day, Officers of the Soft War posted photos of students climbing the walls of the American embassy in 1979 along with pictures of the students scaling the walls of the Saudi Embassy on Saturday.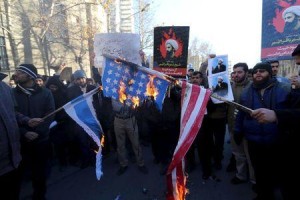 Anti-American sentiment among these hardline, pro-regime protestors continues. One photo, for instance, is circulating on Telegram boasting the caption, "Us and a burned out embassy. God willing very soon we will have a picture like this next to the White House. We will hit Haifa with missiles."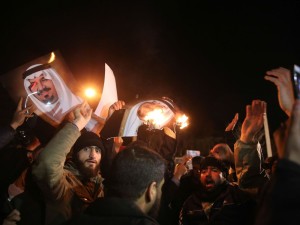 Saudi Foreign Minister Adel al-Jubeir announced on Sunday that it had severed diplomatic ties with Iran in response to the attacks. One day later, the Deputy Commander of the Revolutionary Guard Corps dismissed the move, and stated that Riyadh is truly no importance to Iran.
Iran appears to be ramping up its incitement of sectarian division and adversarial nature toward Saudi Arabia, which will only cause further upheaval amidst the already-tense geopolitical climate.