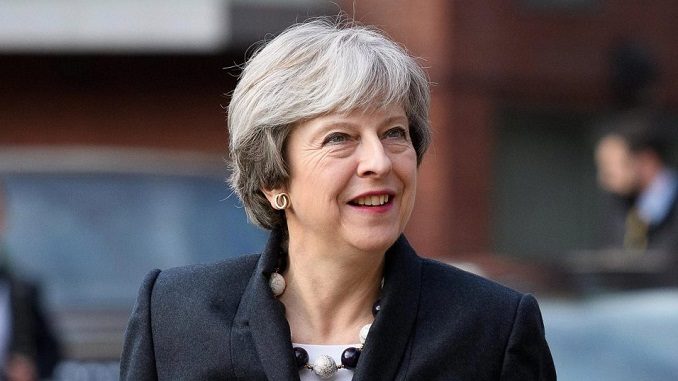 Iran is holding three other Brits in jail as well as Nazanin Zaghari-Ratcliffe – in what diplomats fear may be revenge for Theresa May locking up two of its officials. It emerged last night that a total four dual nationals are now in jail in Teheran, The Sun reports.
Only 38-year-old mum Nazanin and 77-year-old British-Iranian Kamal Foroughi's cases were previously publicly declared. In an extraordinary twist, senior Whitehall figures claimed last night that the PM's past actions may be partly to blame for the spiraling international stand-off.
The Sun can reveal that Iran was left furious when two of its officials were locked up upon arrival in London in 2013 on May's orders when Home Secretary.
The Iranian government lawyer and a senior defense official had come to reclaim £450m in the High Court over a 1979 tank detail that Britain reneged on. But they were immediately arrested on landing at Heathrow, despite having been granted visas for the trip. The men were then sent to asylum centers and deported five days later.
Foreign Office diplomats suspect their treatment to be one of the motives for holding Nazanin in April 2016 while visiting her family on charges she was teaching journalists' propaganda. A Whitehall source said last night that "the regime was furious."
"We do not routinely comment on individual cases," a Home Office spokeswoman said on the Iranians' arrests.
A government minister also this week claimed that Iran "conducts foreign policy by hostage taking" after hardliners presented ministers with a multi-million-pound shopping list of demands to free Nazanin. They include the return of their cash, paid for the 1,565 Chieftain which was never delivered.
As revealed on Thursday, Foreign Secretary Boris Johnson is preparing to pay long the long-standing £450m debt, which Iran has made clear they want to be settled before Nazanin is released. Iran last night insisted it has made no ransom demands, despite bringing up the tanks money during conversations about Nazanin.
"These are two separate matters. Linking them is wrong," Foreign Ministry spokesman Bahram Qasemi said.
"I think we're clear that we don't see any link between these two issues," the PM's official spokesman added.
Businessman Foroughi was arrested in 2011 and sentenced to eight years in prison two years later on espionage and alcohol charges.
"In the Foreign Office and across government we have been working very hard over the last 19 months to secure the release of Nazanin Zaghari-Ratcliffe, and to solve some other very difficult consular cases in Iran," a Foreign Office spokesman said.
In the meantime, The Guardian says that UK hopes to finally end a near four-decade legal dispute with the Iranian government over hundreds of Chieftain tanks Tehran bought from the UK in 1976 but never received. The British government admits it owes Iran up to £300m, but the countries have wrangled over the precise sum and whether any payment could be made while Tehran was still under EU economic sanctions for its nuclear programme. The chances of a settlement in the Chieftain tank dispute are high since both sides have given ground over the sum involved and because economic sanctions were lifted as part of the 2015 nuclear deal.
Ben Wallace, current Home Office security minister, said in 2014 before he took the role that the UK government's handling of the case was "un-British, double-dealing and obfuscatory".
Local media in Iran reported that the country's foreign ministry had been given the green light to negotiate with the UK government over four different sets of agreements. They did not give further information about the details of such outstanding issues, but the news agencies made clear that judicial matters including the extradition of a number of people convicted to prison terms would be on the table.