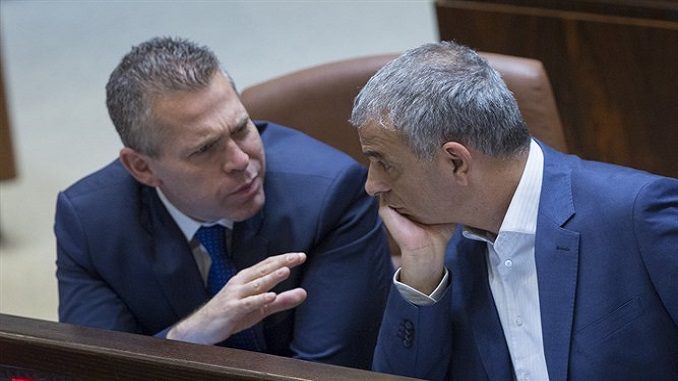 Israeli Public Security Minister Gilad Erdan (Likud) warned that Iran is poised to supplant ISIS across Syria following the Islamic State's military defeats over the past year, and urged the U.S. to intervene to prevent Tehran from cementing its foothold in the war-torn state, Israel National News reports.
Speaking at the Conference of Presidents' 42nd annual Leadership Mission to Israel in Jerusalem on Monday, Erdan warned that while ISIS had been weakened militarily, Iran is positioning itself to reap the benefits.
"Iran will replace ISIS. There's a need for greater American involvement in making sure that Iran does not turn Syria into a puppet state. Every day that Iran entrenches itself in Syria brings war closer," said Erdan.
Without Western intervention, Erdan added, Syria would be dominated by Iran, leading to the establishment of a "Shia crescent" across the Middle East.
"There's no vacuum. If the U.S. chooses not to be a major player in shaping the future of Syria, then others will – and trust me, it won't be the democratically – elected representatives of the Syrian people. The Islamic Republic [of Iran] will replace the Islamic State and will try to set up a Syrian Hezbollah made up of Shia militias. It's crucial that American policy-makers and opinion-leaders understand how explosive the situation really is. And that they understand that Iran and Hezbollah have hidden their missiles in the heart of Lebanese and Syrian villages, and have turned state infrastructure into a support system for their military machine."
Should Iran continue to deepen its involvement in Syria, Erdan predicted, the conflict between Israel and Tehran's proxies will become inevitable.
"Israel has no desire for war, but we will do what is necessary to protect our citizens and our borders. If we want to prevent such a conflict, then the time to act is now."
Erdan also addressed the Palestinian Authority's unwillingness to renew negotiations with Israel under the aegis of the Trump administration, and PA chairman Mahmoud Abbas' refusal to halt payments to terrorists and their families.
"From today forward there will be a price for terror. And I hope you'll all agree that the U.S. shouldn't be funding UN bodies which blacklist American companies, delegitimize Jewish history, or perpetuate the conflict, and that the international community makes clear to Abbas that time isn't on his side, that if he continues to refuse to sit down at the negotiating table, he'll be left out in the cold."