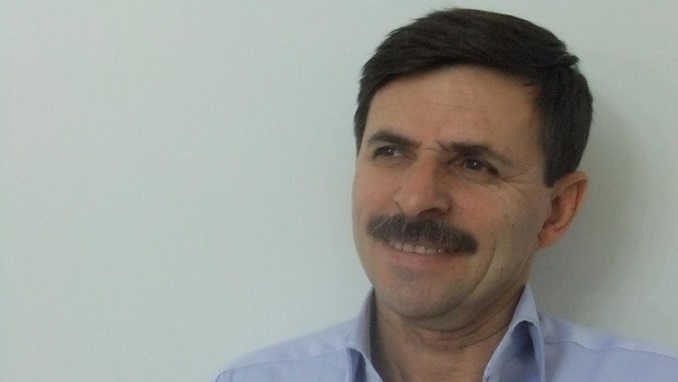 Mahmoud Beheshti Langroudi, the spokesman for the Teachers' Association was arrested in his home, The Human Rights Monitor (HRM) said informed Tuesday.
Following a written notification, Beheshti was called by the Prosecutor's Office and was informed that as of Monday, August 28, he had a total of ten days to go in for questioning at the Office.
According to the HRM, the Teachers' Association spokesman noted that the verdict was made illegally and that he did intend to go to the Prosecutor's Office, however, he underscored, that he would not return to prison on his will.
Mahmoud Beheshti Langroudi has been arrested a number of times over the past several years, charged for his guild activities. Langroudi was serving as Spokesman for the Teachers' Trade Association of Iran before being charged with "colluding against national security" and "propaganda against the state". The trial lasted less than eight minutes, and Langroudi was sentenced to five years in prison in 2013.
He was released from prison on May 11, 2016, due to his deteriorating health condition after a 22-day hunger strike. However, he was threatened multiple times to be returned to prison.