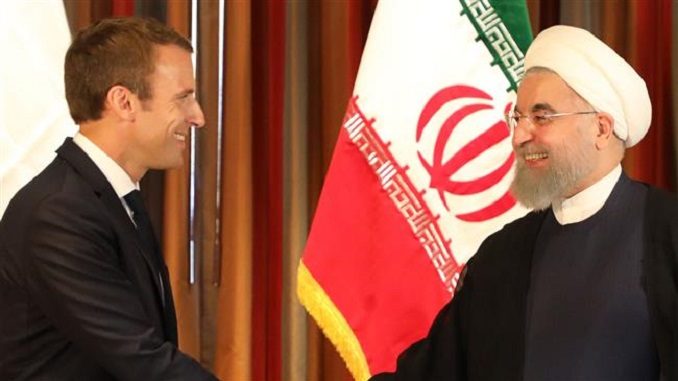 Iran on Sunday criticized French President Emmanuel Macron over his harsh position toward Tehran and stated that Paris would soon be stripped of its international credibility if it "blindly follows" U.S. President Donald Trump. Tensions between Iran and France have increased in recent months after French President Macron said Tehran should decrease its aggression in the Middle East, citing, in particular, its involvement in Syria's civil war.
Unlike Trump, Macron has reaffirmed his country's commitment to the agreement Iran signed in 2015 with the other world powers according to which the Middle East country curbed its disputed nuclear program in exchange for the lifting of most international sanctions.
Nevertheless, he pointed harsh criticism towards Iran's ballistic missile tests and wants to raise the possibility of imposing new sanctions over the program, which Tehran calls solely defensive in nature.
"To sustain its international credibility, France should not blindly follow the Americans … The French president is now acting as Trump's lapdog," Ali Akbar Velayati, the top adviser to the Iranian Supreme Leader Ayatollah Ali Khamenei, was cited as saying by the semi-official Fars news agency.
Velayati also criticized U.S. Ambassador to the United Nations Nikki Haley, who last week presented pieces of what she said were parts of an Iranian missile supplied to the Tehran-aligned Houthi militia in Yemen. She described the objects as conclusive evidence that Tehran was violating UN resolutions.
"This claim shows she lacks basic scientific knowledge and decency. She is like her boss (Trump) as he also says baseless, ridiculous things. Iran has not supplied Yemen with any missile," Velayati said.