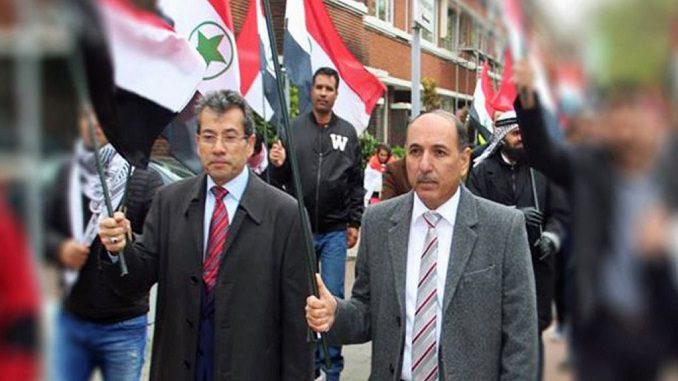 Dutch media and Sky News Arabic have reported that an Arab-Iranian political activist was gunned down in front of his residence on Wednesday in The Hague by unknown assailants. The victim, Ahmad Maula Abu Nahd, also known as Ahmad Nisi was one of the founders and leaders of an Arab secessionist group in Iran, known as Al-Ahwaz Liberation Movement (ALM).
The group first appeared in 1997 and declared its goal the liberation of Iran's south-western province Khuzestan, the port of Bushehr, Hormozgan province in the south and islands under the sovereignty of Iran in the Persian Gulf. The Islamic Republic of Iran considers the group a terrorist organization and the group itself considers armed struggle justified. Some reports say that Iran had already asked the Interpol for Ahmad Maula's extradition from Holland.
Earlier this year, the organization claimed responsibility for blowing up two oil pipelines in Khuzestan. Fighters from the Brigades of the Martyrs al-Nasser Mohiuddin used explosives to destroy pipelines close to the town of Omidiyeh and in Deylam, both in the Ahwaz-speaking region of Iran known by authorities as Khuzestan. The Movement's statement said the bombings came in response to Iran's oil ministry publishing a list of 29 international companies qualified to bid for projects following the atomic accord.
"Oil and gas revenues from the two fields are used to "fund the Iranian regime's brutal oppression of the Ahwazi people and other Arab peoples regionally," Mohiuddin Brigades said.
In the past few decades, there have been several armed attacks on government targets in Khuzestan and arrests of Arab-Iranian activists as well as elements considered terror suspects by the authorities.
Khuzestan is the main oil producing region of Iran with a mixed population of Arabs and other Iranian ethnic groups. However, the province suffered heavily during the Iran-Iraq war in the 1980s and is still plagued by economic and social problems. The Arab population complains that the oil wealth benefits all of Iran, while the central government neglects the needs of Khuzestan's population.
There are no official reports about the identity of the assailant(s). Some Dutch media reports say that one person has been arrested, who was pointed out to the police by the victim's son. A witness of the incident that he recognized the victim and that "the Iranian regime is behind the murder".
"They've tried it before," he added. Tensions have been rising between Iran and Saudi Arabia in recent months and especially in the last few days. The killing of Ahmad Maula can lead to accusations that Iran might have been behind the murder.