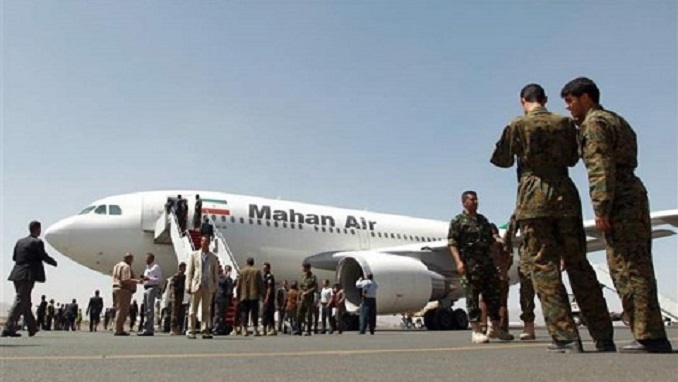 According to the provisions of the international law, commercial airliners cannot be used for military purposes or even for transporting weapons and illegal materials. However, Iran constantly uses commercial flights for this reason, which is in violation of the nuclear deal. The regime constantly sends militants to Syria in commercial aircraft from four major Iranian cities: Abadan, Esfahan, Yazd, and Tehran, Majid Rafizadeh writes in a column published by Arab News.
This is occurring while Iran is signing agreements with some of the world's largest aircraft companies in order to buy a new, modern fleet for none other than "commercial" purposes. These agreements come with modernization packages, that include technology and education, and they allow Iran to be part of the process of producing aircraft parts and equipment, as Maghsoud Asadi Samani, secretary of Iran's Aviation Companies Association, has told state-owned media.
Tehran's advocates say there is no evidence that the regime is violating international law and its commitments to the nuclear agreement. However, Iran has a history of using its commercial airlines for military purposes. Most recently, the clerical dictatorship was caught red-handed transporting military personnel to Syria. After they arrive, these soldiers join Syrian regime forces in committing atrocities and crimes against humanity and promoting a sectarian agenda, Rafizadeh writes.
Iran's commercial airlines, especially Iran Air and Mahan, are the primary tools used for the illicit transport of weapons and military staff, including members of the Islamic Revolutionary Guard Corps (IRGC), its elite Quds Force and the Basij militia. These airlines do not fly to Syria on pre-announced scheduled days, as other commercial airlines do. They choose random days and destinations in Syria which are very suspicious.
This week, several U.S. congressional leaders wrote in a letter that "Iran's use of commercial aircraft for military purposes violates international agreements as well as Iranian commitments under the JCPOA (nuclear deal)."
"We believe these photos mandate a thorough investigation of these practices and a comprehensive review of Iran's illicit use of commercial aircraft… During this investigation, the United States should suspend current and future licenses for aircraft sales to Iran."