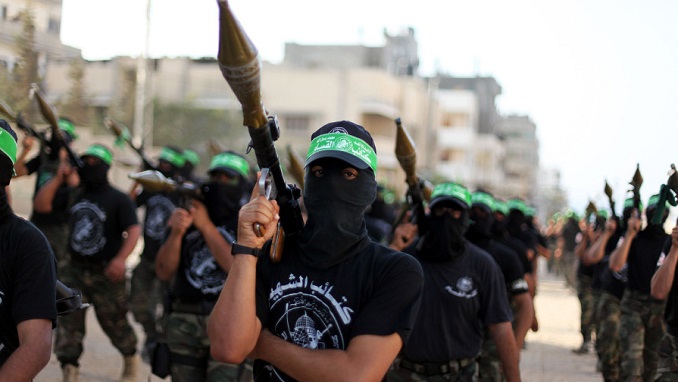 The United States on Thursday described remarks by a Palestinian Hamas leader boasting of the strong military ties with Iran as a "stunning admission" that showed that Tehran violates a United Nations ban on arms exports.
Hamas leader Yahya Sinwar, who leads the Palestinian Islamist terrorist movement in Gaza, told reporters on Monday that Iran was the "biggest supporter" of Hamas's military wing, the Izz ad-Din al-Qassam Brigades.
"The Iranian military support for Hamas and al-Qassam is strategic," Sinwar stated, adding that ties with Iran had "become fantastic and returned to its former era."
The U.S. mission to the United Nations issued a statement where they recalled that Iran has a ban on exporting weapons under a key UN resolution that endorsed the 2015 nuclear agreement with the world powers.
"Once again, Iran is showing its true colors," the U.S. Ambassador Nikki Haley stated. "Iran must abide by UN resolutions or decide "whether it wants to be the leader of a jihadist terrorist movement," she added.
"It's long past time for the international community to hold Iran to the same standard that all countries who actually value peace and security are held to."
A strong supporter of Israel, Haley has repeatedly criticized Iran and its regime in power at the United Nations and cast some doubts over regime's commitment to the nuclear agreement.