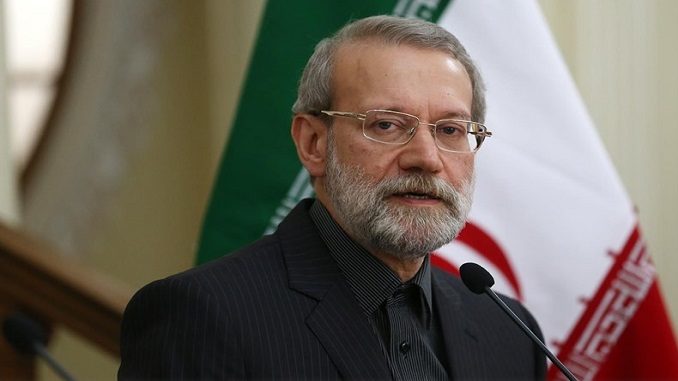 The speaker of Iran's parliament on Friday said Tehran will consider walking away from the nuclear deal if Washington withdraws from the accord, Times of Israel reports.
"Certainly, that's a possibility," Ali Larijani said on Friday in Russia, in response to a direct question on the matter.
Speaking in St. Petersburg, Larijani also accused the U.S. of sowing international chaos with its sanctions against Moscow and Tehran, Tasnim news agency reported.
"They seem to have begun certain movements, which in the long run will cause a lack of order on the international arena. The proof of that are the sanctions, which they have announced against Iran and against Russia, as well as the measures they recently began undertaking in relation to the nuclear deal with Iran," he said.
"Over the past months, Americans have repeatedly violated nuclear agreements," Larijani said. "We would like to thank Russia for its stand, as well as… Lavrov, who… said that the Americans have violated the JCPOA."
In a speech later Friday, U.S. President Donald Trump is expected to declare the landmark 2015 agreement — which curbed Iran's nuclear program in return for massive sanctions relief — is no longer in the U.S. national interest. Officials say he will not kill the international accord outright, instead "decertifying" the agreement and leaving U.S. lawmakers to decide its fate.
Trump had repeatedly pledged to overturn one of his predecessor Barack Obama's crowning foreign policy achievements, deriding it as "the worst deal" and one agreed to out of "weakness." While the deal stalled Iran's nuclear program and thawed relations between Iran and its "Great Satan," opponents say it also prevented efforts to challenge Iranian influence in the Middle East.