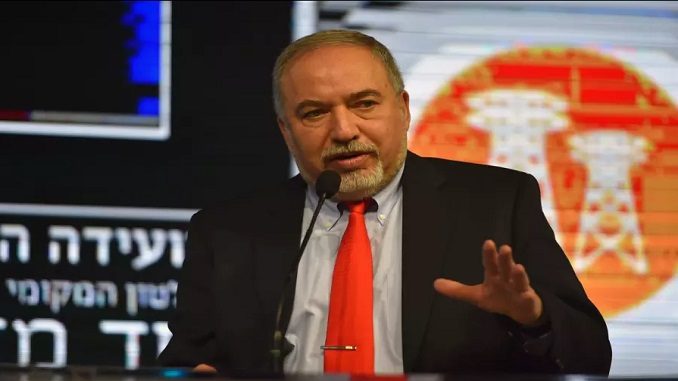 Israel will do everything necessary to prevent Iran from consolidating itself in Syria, Defense Minister Avigdor Liberman said on Wednesday, The Jerusalem Post reports.
"Iran declared war on us. The highest echelons in Tehran want to erase the Zionist entity; they do not hide the fact that they want to wipe the State of Israel off the face of the earth," he said at the annual conference organized by the Federation of Local Authorities and Keren Kayemeth LeIsrael, held at the Tel Aviv Fairgrounds.
"Iran is also fighting us through its proxies – Hezbollah, Islamic Jihad and now Hamas, and of course the Syrian regime. Therefore, it is a daily war not only in the military aspect but also in the realm of international terrorism, and we do everything in order to preserve Israel's security," Liberman said, adding that Israel maintains absolute freedom of action. "Everything we need to do has been done."
On Saturday, an Iranian drone which took off from Syria's T4 airbase in the northern Homs province flew through Jordanian territory before it infiltrated into Israel. It flew for about a minute-and-a-half in the northern Jordan Valley, before it was shot down by an Israeli Apache helicopter. In retaliation for the incursion, eight Israeli jets took off to strike the drone's launch site. During the operation, around 20 Syrian antiaircraft missiles were fired at Israeli jets, bringing one of them down.
"The Iranian activity should, of course, bother us. It is not only theoretical threats. They are investing billions of dollars in weapons of mass destruction and are trying to establish themselves in Syria," Liberman said.
Officials have repeatedly voiced concerns over the smuggling of sophisticated weaponry to Hezbollah and the growing Iranian presence on Israel's border with Syria, stressing that both are red lines for the Jewish state. According to Liberman, Israel not only is determined to prevent Iran's entrenchment in war-torn Syria but is also working to prevent Tehran from establishing weapons factories in Lebanon for Hezbollah.
"It occupies us and we have good answers and, given the time, we will give all the relevant answers," he said.
While Israel is not currently planning any military action on the northern front, "there are things that are disturbing, and there are things that are an existential threat to our very existence here in the Middle East," Liberman said, adding that "if we reach a situation where we have no choice, we will act."
According to Liberman, while Israel wants to live quietly, the turbulent reality of the Middle East makes the word "'peace' irrelevant"; the only way to live here quietly is to prepare for war.