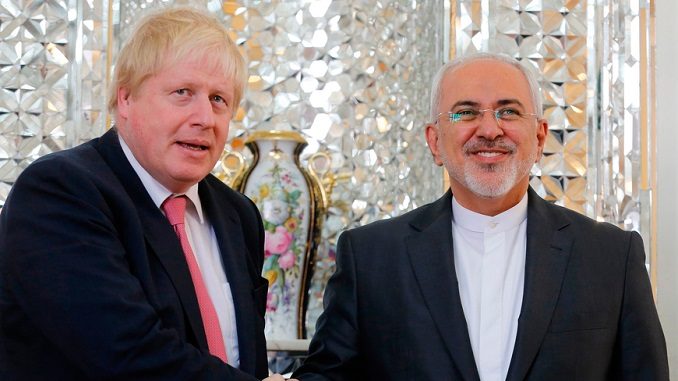 Many foreign companies returned to Iran's largely untapped market after the signing of the Joint Comprehensive Plan of Action (JCPOA) in July 2015. The landmark deal took effect six months later and lifted international sanctions in exchange for restrictions on Iran's nuclear program. The deal has helped bring economic benefits for Iran, including the opening up of the chance to attract foreign direct investment, Al-Monitor reports.
First Vice President Eshaq Jahangiri, at the opening ceremony of a major international exhibition in Tehran on Sept. 24, said Iran has attracted more than 11.4 billion euros worth of foreign direct investment after the signing of the nuclear deal. Recent figures also show that, in the post-JCPOA era, Iran has sealed major contracts worth nearly 49 billion euros in key sectors such as energy, automobile production, railroad industries and aviation, mainly with European states.
With the removal of nuclear-related sanctions and the overall global change of atmosphere toward the Islamic Republic, Iran has enjoyed growing trade ties with European Union members; the bloc's exports to Iran exceeded 8.2 billion euros in 2016, up from 6.5 billion euros a year earlier. In 2016, the EU's imports from Iran reached 5.5 billion euros, an annual increase of 344.8%.
Among European states, France, Germany, Britain, and Italy have had the highest levels of trade ties with Iran. Although Britain's trade relations with Iran have been growing at a slower pace than the other three countries, they have seen a significant rise after the signing of the JCPOA. The latest annual report by the British Iranian Chamber of Commerce shows that bilateral trade has increased nearly 50% following the signing of the nuclear deal.
In the five years leading up to the implementation of the nuclear deal, Iran and Britain experienced their highest level of trade in 2011, amounting to 203.5 million euros. But bilateral trade declined to 119.6 million euros the following year when nuclear-related sanctions were tightened on Iran.
Trade reached its lowest level, 89.4 million euros, a year later. However, trade took an ascending trend in 2014 in the wake of the interim nuclear accord reached between Iran and world powers, touching 152 million euros. Trade between the two was 112.9 million euros in 2015 and further increased in 2016 to 171.5 million euros.
In the political arena, Iran and Britain also made progress as they reopened embassies in their capitals in August 2015, nearly four years after they were shut down over violent protests against the British mission in Tehran.
At the same time, the nuclear deal made it possible for Iran to resume its oil and gas exports to Britain in 2015, while the two countries signed a number of contracts in other fields. The biggest one — worth more than half a billion euros — was made in renewable energy. Under a deal signed in September 2017, British investor Quercus is to build a 600-megawatt solar power plant in central Iran, which, once completed, will be one of the largest in the world.
A month later, Iran signed a memorandum of understanding with the United Kingdom's International Hospitals Group, according to which the British group will invest an estimated 1.8 billion euros in the construction of a network of modern cancer treatment centers in Iran.
"Apart from attracting financial resources to build, equip and run these centers, the British side will cooperate in transferring the latest medical know-how regarding cancer treatment and training of personnel," Iranian media quoted the country's ambassador to the United Kingdom, Hamid Baeidinejad, as saying October 24.
Baeidinejad said December 30 that another UK group, GSK Healthcare Co., is in the final stages of being registered in Iran, and plans to directly cooperate with the country in producing medicine and vaccines. He has hailed all these projects as signs of "British companies' interest and enthusiasm to invest in Iran"; this is a view also shared by the British ambassador to Tehran, who recently attended a Dubai-hosted event on business opportunities in Iran.
"Delighted to meet so many from UK business community in Dubai interested in Iran. Huge potential. More UK/Iran trade will strengthen the JCPOA and regional security and prosperity," tweeted Ambassador Nicholas Hopton on January 17.
Tehran and London have managed to boost their economic ties despite banking problems that are still seen as the main hurdle. According to the British Iranian Chamber of Commerce, European banks fearful of remaining U.S. sanctions against Iran have not created banking facilities.
"Until the American election, there were indications that some UK banks were willing to handle direct transactions with Iran under certain conditions. Since then attitudes of the banks seem to have become more cautious and restrictive," the chamber said in April.
Political commentators such as former senior Iranian diplomat Nosratollah Tajik said that despite all the progress made so far, the absence of British banks in the Iranian market makes even bilateral ties vulnerable.
"The absence of British banks in trade exchanges and the absence of the British financial markets in the Iranian economy, just like the past, continues to create many ups and downs in bilateral relations," Tajik told Al-Monitor.
Tajik, a former Iranian ambassador to Jordan, also believes that British-Iranian economic ties need to go beyond trade of goods in order to be more beneficial for Iranians.
"Iranians don't have any problem in importing commodities. They [Iranians] don't want Britain to increase its role by trading more commodities. They [Iranians] expect it [Britain] to play a positive role in Iran's economy through its financial markets," he said.
Al-Monitor also sought Tajik's view on how Brexit can play a role in making British companies interested in the Iranian market.
"The volume of socio-economic and political changes of Britain with the European Union is much wider than those with Iran. The British-Iranian ties lack required stability, with none of the countries embarking on making a long-term joint venture with the other side. Therefore, there are numerous elements which make it really hard to predict the impact of Brexit on economic ties with Iran in general and British companies' interest in the Iranian market in particular," he noted.
Still, many experts such as Tajik say that the growing ties between Tehran and London can help Iran.
"Despite having problems at home and abroad, Britain continues to maintain its significant lobbying role in the West. Considering that Britain needs to have a positive and constructive interaction with Iran, we can be hopeful" that the relationship will help Iran get more of what it wants at regional and international levels, the former ambassador added.