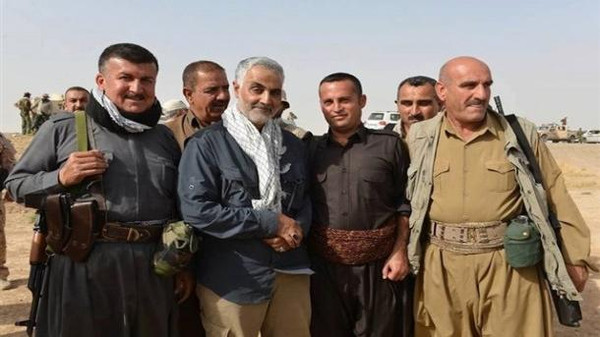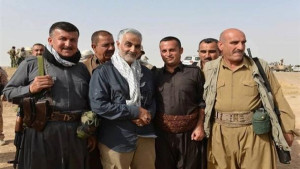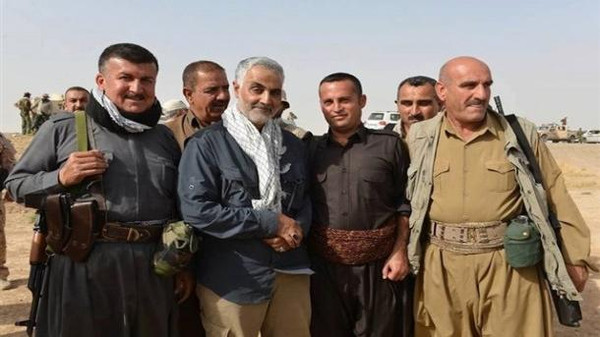 As the Iraqi security forces are fighting the Islamic State to retake Mosul, a top Iranian general and his aides are reportedly playing a key role on the battlefield.
According to Abu Mahdi al-Muanhdis, a prominent commander of the Popular Mobilization Forces (PMF) in Iraq, Major General Qassem Suleimani, the head of the elite Quds Force of the Islamic Revolution Guards Corps, has returned to Iraq upon "a new request" from the government in Baghdad to lead the fight against the Islamic State in the western part of Mosul.
In another interview with Lebanon's Al-Akhbar, Muhandis, who is a leader of Iran-backed Hashd al-Shaabi militia group, thanked Iran and Hezbollah for aiding the Iraqi militia forces with weapons, consultation, expertise and training.
Sheikh Akram al-Kaabi, another major PMF commander and the leader of Hezbollah al-Nujaba, also confirmed the return of Suleimani and Iranian advisers to lead Mosul operations.
While hardline Iranian outlets frequently hail Suleimani's prominent role in shaping political and military developments in Syria and Iraq and publish his photos from battle front-lines, the media in Sunni-majority Arab states often expresses the concern that Suleimani's direct involvement in the war theaters in Iraq and Syria is exacerbating sectarian tensions across the Middle East.
Al-Arabiya, a Saudi-owned news agency based in the United Arab Emirates, for example, says Suleimani's presence in Mosul discredits the Iraqi government's claim that the PMF's role in the Mosul battle would be restricted to supporting the security forces. The report in Al-Arabiya adds that Suleimani's leading role has increased fear among Iraqi political leaders and civilians that the PMF would take revenge against Mosul's Sunni population once the Islamic State is ousted from the city.