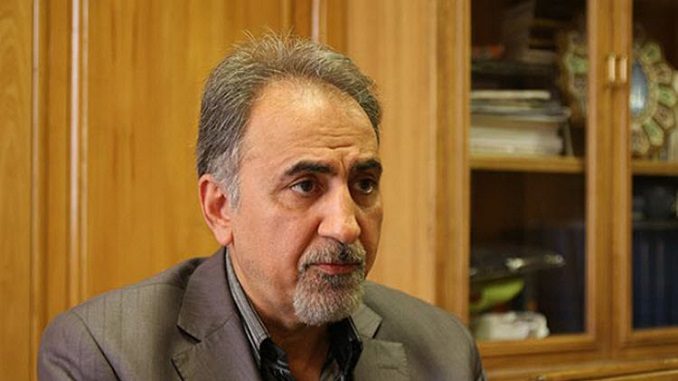 The outstanding debt of Tehran Municipality is 1.7 times more than the the organization's total budget for the fiscal year, Tehran Mayor Mohammad Ali Najafi said as quoted by Iran News Update.
Najafi put the municipality's budget for the current year at 179 trillion rials, twice its outlay for the Iranian fiscal year ending March 2012. Tehran Municipality is more than 300 trillion rials (roughly $8 billion) in debt. Its creditors are mainly banks and contractors.
The former head of Tehran City Council's Budget and Planning Commission, Alireza Dabir, put the municipality's debt to banks and contractors at more than 200 trillion rials.
Citing Tehran's mayor, Mehr News Agency (MNA), reported, "While the municipality's budget in 2000 was 8.5 trillion rials, it is currently 17,900 trillion rials. Based on five-year Development Plan, the municipality's current budget should have been 22,800 trillion rials — that means a deficit of 50 trillion rials or 22% reduction in the budget."
The Tehran mayor insisted that the organization needs 22,500 trillion rials credit to successfully complete its current projects. He is specifically concerned by what he calls "costs invasion", as well as the fact that 39 percent of its total budget is spent on the municipality's inevitable expenditures.
Morteza Alviri, Tehran's Mayor from 1999 until 2002), reiterated that the capital's municipality needs an overhaul to survive.
"Corruption in Tehran's municipality is so deeply rooted that it has become institutionalized," Alviri said on August 14th.
He warned that the expenses in Tehran City Hall have gone so high that it will be the greatest challenge facing incoming Mayor Mohmmad Ali Najafi.