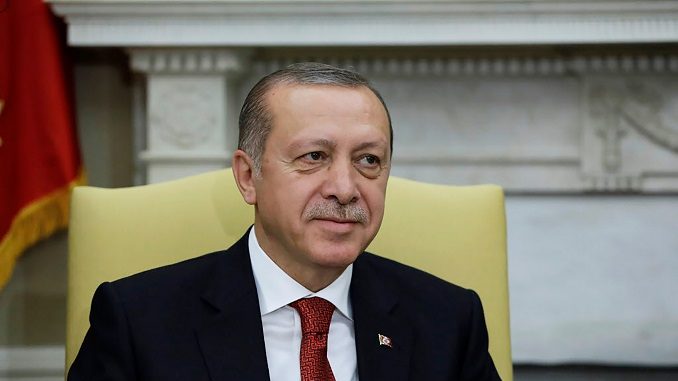 A trader blamed for helping Iran to evade sanctions invoked the name of Turkey's President, Recep Tayyip Erdogan, as part of a scheme that the U.S. prosecutors claim it was backed by Turkey's government, according to court documents, Bloomberg informs.
U.S. prosecutors in New York obtained taped conversations and other records that point to the fact that the trader may have asked for support from Erdogan. The Turkish president hasn't been accused of any wrongdoing, and it's possible that the trader falsely invoked Erdogan's name to influence others. The people who are charged in the case could be heard in the recorded conversations, which were released in a filing in federal court in Manhattan.
The documents used in the sanctions and money-laundering case against the Turkish-Iranian gold trader, Reza Zarrab, could further complicate the relations between the U.S. and Turkey, a majority-Muslim country long considered a crucial ally in the region.
The lira extended declines following the report about the U.S. proceedings, dropping as much as 1.8 percent to 3.8662 per dollar, the weakest since January. The Turkish banking index dropped as much as 3.3 percent. Yields on ten-year bonds jumped 34 basis points to 12.24 percent, a record on a closing basis.
"The Zarrab case is the one to watch in terms of U.S.-Turkey relations," Tim Ash, a London-based strategist for BlueBay Asset Management LLP, said in an email to clients. "Zarrab is thought to have been close to the Erdogan family and, indeed, he was given Turkish citizenship, alongside Iranian. This is a real stress point."
Erdogan attempted to pressure the U.S. officials during the Barack Obama and Donald Trump administrations to drop the prosecution of the trader and has grumbled about it in public comments saying that the prosecutors were trying to force out a confession from Zarrab and turn him into an informant. He also claimed President Trump issued an apology for the prosecution in a phone call.