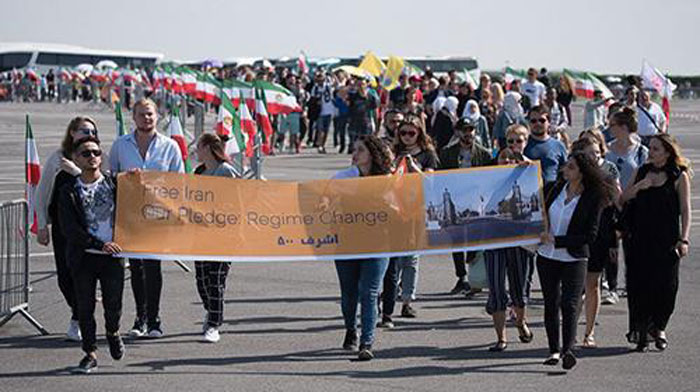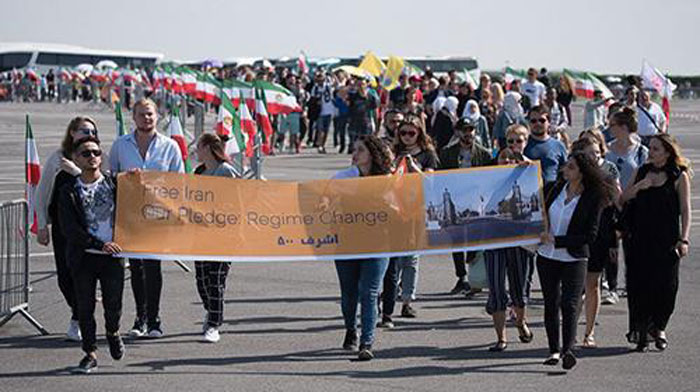 PARIS, 9 JULY 2016—Today, over 100,000 Iranian expatriates, exiles, dissidents, and their supporters from across the globe convened in Paris for the Free Iran rally "to promote freedom and human rights in Iran."
Ethnic and religious minorities ranging from Kurds and Baluchis, to Armenians, Jews, Zoroastrians, and countless others silenced by the totalitarian regime were joined at today's rally by numerous foreign dignitaries, including those from the U.S., United Kingdom, France and Germany. This Western presence is especially noteworthy given that exactly one year ago, in July 2015, representatives from those same countries—all members of the P5+1 UN Security Council—convened in Vienna to pass the Joint Comprehensive Plan of Action (JCPOA). Otherwise known as the Iran Deal, JCPOA grants Iran billions of dollars in sanctions relief that promise only to fuel the regime's continued support for terror at home and abroad.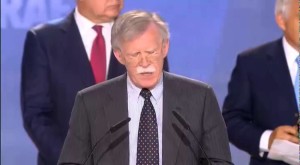 "The ayatollahs have never been closer to getting deliverable nuclear weapons. They are clearly intent on getting an agreement with the P5+1 that will lock that achievement in," said John Bolton, former U.S. ambassador to the U.N. and Under-Secretary of State for Arms Control, who spoke at the rally. "There is no evidence that the people of Iran want the ayatollahs to have nuclear weapons… The real solution to the ayatollahs' nuclear weapons program is to get rid of the ayatollahs."
Iran poses an ever-increasing threat to its citizens and the international community alike. Within its own borders, the regime is a flagrant violator of both human rights and international agreements. As reported by Reuters, Iran violated a U.N. Security Council resolution by test-firing a missile capable of delivering a nuclear warhead, mere months after JCPOA's passage.
Beyond its borders, Iran is the world's chief sponsor and exporter of terrorism, supporting violent extremist groups from Hezbollah in Lebanon, to the Houthis in Yemen, and sectarian militias in Iraq. Iran and its proxies have been blamed for terrorist attacks around the world. In fact, just this January, Bahrani authorities detained members of a terrorist cell inextricably linked to Iran's Revolutionary Guard and the Lebanese Hezbollah group.
With a global terror network operating throughout the Middle East, Africa, Europe and North and South America, it's hardly surprising that today's rally attracted so many global citizens committed to the regime's downfall. What remains to be determined, however, is whether global policymakers will unite similarly in defense of freedom, against the Iranian regime.