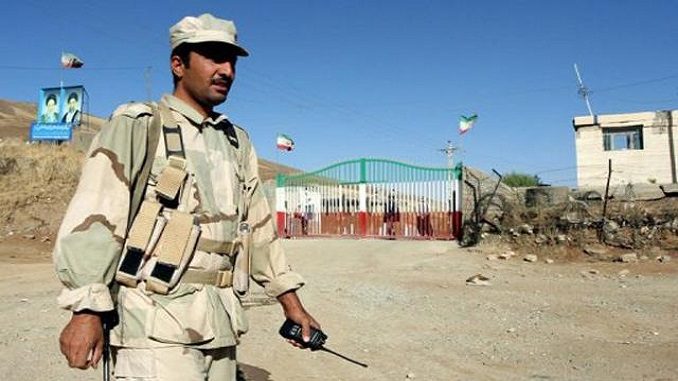 Iranian foreign ministry said Monday that it closed down its border gates to the Kurdish Regional Government (KRG) in response to a referendum on independence, Haartez reports.
"At the request of the Iraqi government, we have closed our land and air borders" with Iraqi Kurdistan, said foreign ministry spokesman Bahram Ghasemi at a press conference, adding that the referendum was "illegal and illegitimate."
The decision follows the closure of both Iranian and Turkish airspace to Iraq on Sunday. Iran's semi-official ISNA news agency reported that on Sunday that the Supreme National Security Council closed Iranian airspace to the Iraqi Kurdish area at the request of the central government in Baghdad.
The air embargo is the first concrete retaliatory measure against Monday's referendum which is rejected by the government in Baghdad and by Iraq's powerful neighbours – Iran and Turkey – as well as Western powers, including the U.S. The shutdown will affect two airports in the Kurdish area: in Erbil and Sulaymaniyah.
Ghasemi told reporters that the vote could "lead to developments and happenings that could affect all people of the region and especially Kurdish people." He reiterated that Iran supports the "territorial integrity and democratic process" in Iraq.
Since Sunday, Iran's powerful Revolutionary Guard has been having a military exercise in its northwestern Kurdish region bordering Iraq in a sign of Tehran's concerns over the vote. Iran, which also has a significant Kurdish population, is also opposed to the creation of an independent Kurdistan, which could fuel the desire for Kurdish independence in its own territories as well as in Syria and Turkey. Iran fears the vote could encourage separatists in its own Kurdish region, and said last week that independence could mean an end to all of border and security arrangements. Iranian security forces have faced regular attacks by militant Kurdish separatists, primarily based across the border in Iraqi Kurdistan.