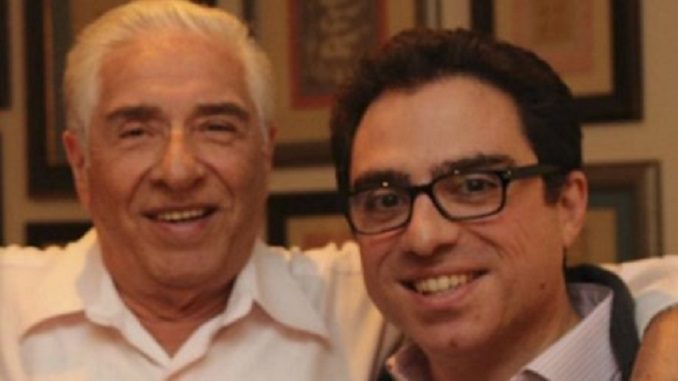 Iran's judiciary acknowledged Sunday that it has granted medical leave to an ailing 81-year-old Iranian-American convicted of espionage charges, one of a number of dual nationals swept up in detentions criticized by the United Nations, The New York Times reports.
However, a spokesman for Iran's judiciary sought to downplay any expectation Baquer Namazi would be put on an indefinite release following his recent surgery to install a pacemaker. Namazi, a former UNICEF representative who served as governor of Iran's oil-rich Khuzestan province, was sentenced with his businessman son, Siamak, to 10 years in prison.
"Like many prisoners who can go on leave, he went on a three-day leave. When he was out of prison, they requested the leave to be extended for another three days. His leave must have come to an end yesterday or today," spokesman Gholamhossein Mohseni Ejehi said in comments aired on state television.
Last week, Namazi's lawyer, Jared Genser, said Tehran had granted his client four days leave, until Thursday, February 1, after being discharged from the hospital. That appears to have been extended.  He had been urging that the elder Namazi's release is extended.
"It is clear from the government's own doctors that returning him to prison would be tantamount to a death sentence," Genser said in a statement Thursday.
In early January, Namazi was taken to hospital for the fourth time in the space of a year after his blood pressure dropped severely, his heartbeat became irregular, his energy depleted and he became very pale, Genser said in a statement.
The U.S. citizen underwent emergency heart surgery in September last year to install a pacemaker. Doctors warned that prison conditions would be "dangerous" for Namazi and that his condition would only worsen if he remained behind bars, his lawyer added.
"I beg the Iranian authorities to show compassion and grant my father a permanent release so he can spend his remaining time with his family before we face an irreversible tragedy," his son Babak Namazi said in a statement, Reuters reported.
The Namazis are among a number of dual nationals detained since Iran's nuclear deal with world powers. Analysts and family members of those detained have suggested that hard-liners in the Islamic Republic's security agencies use the prisoners as bargaining chips for money or influence. A UN panel in September described "an emerging pattern involving the arbitrary deprivation of liberty of dual nationals" in Iran, which Tehran denies.
Iran does not recognize dual nationalities, so those detainees cannot receive consular assistance. In most cases, dual nationals have faced secret charges in closed-door hearings before Iran's Revolutionary Court, which handles cases involving alleged attempts to overthrow the government.