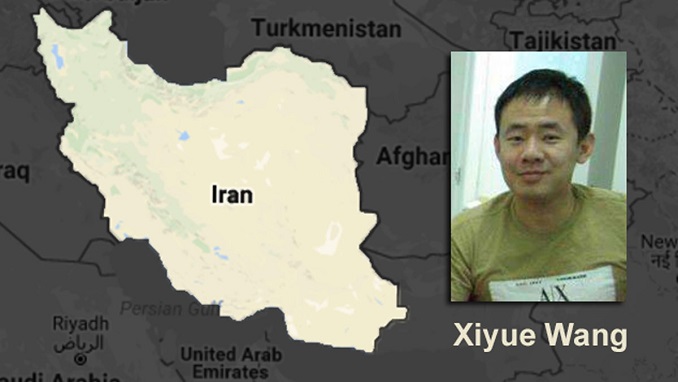 A court in Iran confirmed a 10-year jail sentence on Sunday for naturalized American student Xi Yue Wang, charging him of collaborating with foreign governments, Newsweek reports.
Wang, who is a Princeton University student, was detained last July during his research for a PhD dissertation. The State Department of the United States said in a statement that Wang is only one in many Americans and other foreigners arrested in Iran, on what the Department deems "fabricated national-security related changes."
Iran's detention of U.S. citizens has become a flashpoint in tensions between the nations, which have deteriorated since President Donald Trump took office in January.
In a July speech, President Trump warned Iran that it would be faced with "new and serious consequences" unless all "unjustly detained" American prisoners are immediately released.
"For nearly forty years, Iran has used detentions and hostage taking as a tool of state policy, a practice that continues to this day with the recent sentencing of Xiyue Wang to ten years in prison," the White House said in its July statement.
In his response, Mohammad Javad Zarif, Foreign Minister of Iran, has reacted by alleging that the United States has detained Iranian citizens on "charges of sanction violations that are not applicable today… for bogus and purely political reasons."
Although the situation was different in 2016 when the two countries carried out a prisoner swap off the back of the nuclear deal struck between Iran and a U.S.-led coalition of nations, the U.S. has since warned that American-Iranians continued to be notably liable to detention and arrests in Iran.
Iran does not recognize dual nationality, meaning that American-Iranians do not receive consular assistance when arrested and are often tried behind closed doors in Iran's Revolutionary Court, which handles cases of attempted government subversion.