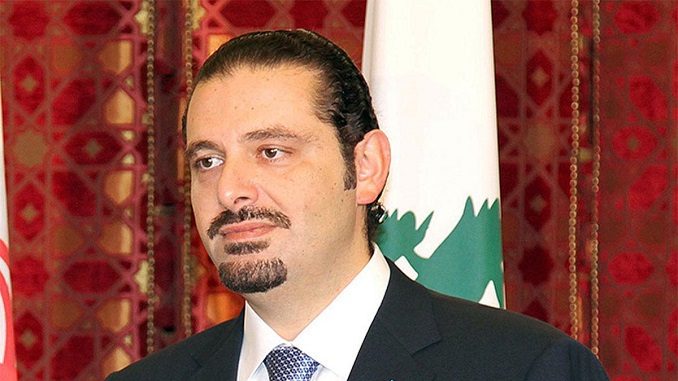 An Iranian official stated on Tuesday that Tehran had high hopes that Saad al-Hariri would not abandon his post as Lebanon's prime minister and rejected the allegations that Hariri had resigned after a tense meeting with him in Beirut, Reuters informs.
Hariri has abruptly resigned on November 4 while visiting Saudi Arabia, stating that he feared an assassination in Lebanon and accusing Iran and its Lebanese ally Hezbollah of sowing conflict in the Arab world. Hariri had flown to Riyadh on November 3 after he met with Ali Akbar Velayati in Beirut, the top adviser to Iranian Supreme Leader Ayatollah Ali Khamenei.
"Hariri claims that in our meeting he asked Iran to stop interfering in the Lebanese affairs, but he did not say such a thing," Velayati was cited as saying by Iranian state television's website.
"Our meeting was not tense or violent at all. These are all lies," he said.
Velayati cast blame on Saudi Arabia that the kingdom is fanning the flames of tension as it "could not tolerate the strategic friendship" between Tehran and Beirut. Hariri's resignation plunged Lebanon into a new political crisis and thrust it into the front line of a regional power play between Sunni Saudi Arabia and Shi'ite Iran that has also jolted Syria, Iraq, Yemen and Bahrain. Velayati stated that Hariri offered to mediate between Iran and Saudi Arabia and he welcomed the offer. Saudi Arabia cut all its diplomatic ties with Iran in January 2016 after Iranian protesters, angered by the execution of a senior Shi'ite cleric by Riyadh, torched the Saudi Embassy in Tehran.
Velayati claimed Tehran hoped that Hariri would go back to Lebanon and stay in its role of prime minister "if Lebanese laws allow." In a television interview on Sunday, Hariri said he would come back to his country within days and held out the possibility he could cancel his resignation if the Iran-backed Hezbollah agreed not to meddle in the regional conflicts such as Yemen. He said he had "talked about the unacceptable Iranian interference in Arab countries" with Velayati in Beirut.
"We cannot continue while Iran and a political party are interfering," Hariri said, in his first public comments since his resignation.