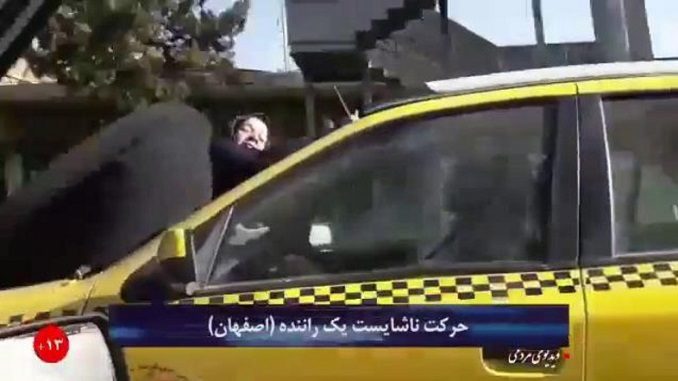 Iranian activists have been sharing a video showing a taxi driver in the city of Isfahan punishing his wife by driving at full speed while she held on to car's windshield, Al Arabiya reports.
The video, which appears to have first been posted last week, was widely criticized after it was recorded by another driver who noticed the woman and honked to gain the taxi driver's attention. The woman, visibly distraught, could be heard screaming for help.
The husband continued driving, ignoring other drivers' honks for him to stop. Many on social media have been describing the driver's actions as brutal and inhumane.
Iranian authorities have said the husband was arrested hours after the video was posted on social media on Tuesday, according to ISNA news agency. Jahankir Karimi, an employee at the main police station in Isfahan, said she the wife was taken to hospital after being injured during the ordeal.
Some users online said the incident occurred might have taken place during the first day of schools opening in Iran, suggesting that the row between husband and wife may have arisen due to financial reasons, especially at the current time when families have to purchase new books and clothes for their children. Al Arabiya could not independently verify the cause.
Others, however, cast doubt that the husband was to blame and said that the wife might have thrown herself onto the car to prevent her husband from driving away.