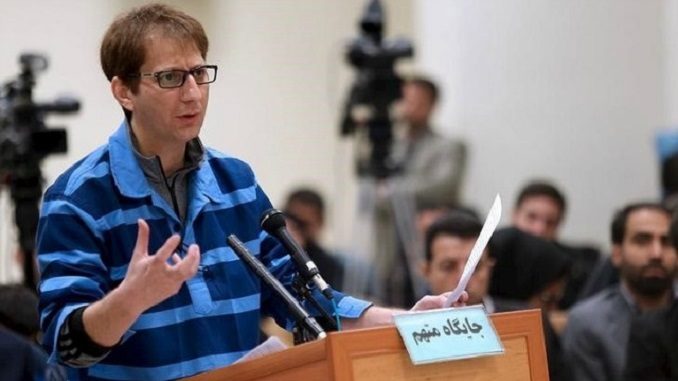 Iran has ordered billionaire businessman Babak Zanjani to be executed for corruption, sources in the judiciary said as quoted by Middle East Monitor. The 42-year-old businessman is one of the richest men in Iran with an estimated fortune of $14 billion. The business tycoon owns 70 companies. Zanjani was arrested shortly after the election of President Hassan Rouhani.
The name of Babak Zanjani has always been associated with the roundabout ways the Iranian economy tried to bypass the United States and United Nations-imposed sanctions and sell its oil abroad. In the process, he amassed a sizable fortune for himself.
Zanjani was arrested in December 2013 after 12 Iranian lawmakers accused him of corruption, calling for an inquiry into his financial activities in a letter to the heads of the three branches of the Iranian government. According to the indictment against him, the billionaire was faced with charges including 'corruption on earth', massive fraud at Iran's Oil Ministry, and money laundering.
By his own account, Zanjani arranged billions of dollars in oil deals for years, through a network of companies stretching from Turkey to Malaysia and the United Arab Emirates. He amassed a fortune of $10bn along with debts of a similar scale, the tycoon once told an Iranian magazine.
At the time of his arrest in December 2013, a judicial spokesman said that "he received funds from certain bodies … and received oil and other shipments and now has not returned the funds". Prosecutors accused Zanjani of owing the government more than $2.7bn for oil sold on behalf of the oil ministry.
Experts say the estimated net worth of his assets is around $13.8 billion. The business tycoon owned and operated many holdings and companies, including the UAE-based Sorinet group, Qeshm Airlines and Rah Ahan Soccer Club in Iran.
In 2016, the Supreme Court of Iran upheld the death sentence against Zanjani who worked as a broker selling Iranian oil through Revolutionary Guards companies during the period of international sanctions, especially during the reign of former Iranian President Mahmoud Ahmadinejad.
Media reports online claim Judge Sadeq Amoli Larijani has maintained Zanjani's death sentence in an effort to divert public attention from the espionage case against his daughter.
The Islamic Revolutionary Guard Corps (IRGC) detained Zahra Larijani in mid-October to conduct an investigation about her contacts with the British Embassy in Tehran and the British Foreign Intelligence Service.
"Zahra Larijani has bank accounts at Turkish bank Halkbank and ADB bank in Abu Dhabi and has transferred large amounts to these two banks," said AMADE News, a site which is close to Iranian reformists.
It clarified that Larijani gave members of the British Foreign Intelligence Service detailed information about the companies established by Iran in Germany and Turkey, to acquire sensitive military and nuclear technologies. She admitted that her father was aware that she was connected with the British Foreign Ministry and carrying out an espionage task.
The news website had reported that Zahra Ardeshir Larijani has been accused of spying for the UK. However, earlier this month, Iran's Intelligence Minister denied the media report saying "none of the Larijani family members is suspected of espionage".
At the beginning of the year, the jailed tycoon Zanjani was at the center of a new phase in the tensions and clashes between conservative judiciary chief Larijani and moderate President Hassan Rouhani with Larijani saying Rouhani has been accused of taking money from Zanjani.
"We are ready to announce our expenses in the presidential election providing that other candidates announce whom they got money from and where they spent it," presidential adviser Akbar Torkan said, denying the allegations about Zanjani having financially backed Rouhani's presidential campaign.