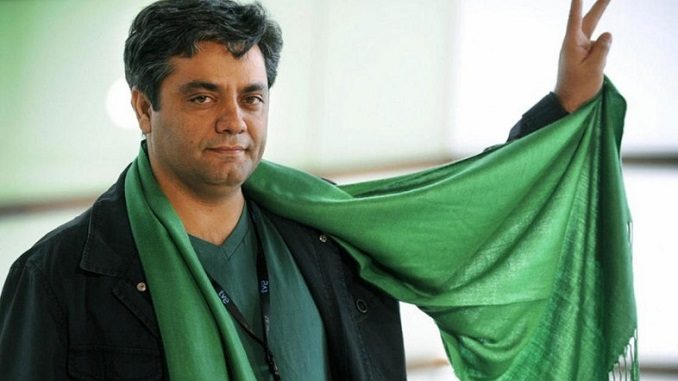 It is not easy to lead a good and virtuous life in Iran if the film-maker Mohammad Rasoulof's latest film, "A Man of Integrity," is anything to go by. Its downtrodden hero struggles to make an honest rial from his goldfish farm, caught in a nightmarish, distorting fishbowl of corruption at every turn.
The film, which won the prestigious Un Certain Regard prize at the Cannes film festival in May, is a damning indictment of how the "daily reality of graft" is sapping the Islamic Republic, Al Arabiya writes.
"Corruption has penetrated every layer of society," Rasoulof told AFP by Skype from his home in Tehran, where he is effectively under house arrest since his passport was confiscated when he returned from the Telluride film festival in the U.S. in September.
The dark thriller tells the story of Reza, who refuses to pay a bribe for a loan that would save his business, and finds himself confronting a rotten array of officials and businessmen who run a small town in the north of the country.
"Corruption goes from the bottom of the social ladder right to the top of the pyramid of power," said Rasoulof, whose earlier acclaimed films "Manuscripts Don't Burn" and "Iron Island" were banned in his homeland. "A Man of Integrity" is unlikely to see the light of day there either despite being praised by Variety and the Hollywood Reporter as a "compelling… tense, enraging drama."
Rasoulof, 34, already has a suspended 12-month prison sentence hanging over his head after he was arrested on set in 2010 with his friend, the "Taxi" director Jafar Panahi, who was subsequently banned from making films for 20 years. Initially jailed for six years, Rasoulof's sentence was reduced on appeal.
This time he faces similar charges of "propaganda against the regime" and "endangering national security." But the threat of prison did not stop Rasoulof squaring up to the uncomfortable truth he insists is undermining the country from within. Iranians are exhausted by graft, he said.
"They want to leave it behind but they cannot because corruption has become a system. This system forces you to be both corrupted, and a corrupter yourself. Even my friends are repulsed by it but cannot get away from it. People become oppressed and oppressors at the same time," he added.
In the film, no one gets a free pass, not even Reza's long-suffering wife Hadis, the head of a secondary school. She does nothing to stop a girl being excluded because she comes from a religious minority.
Nor is the fact that Reza is a goldfish farmer without significance. Iranians traditionally display goldfish on their tables for Persian New Year, Norouz, to symbolize renewal and perpetual life, and release them into ponds and rivers afterward, where they inevitably perish. President Hassan Rouhani tried to suggest a more humane alternative last year by putting an orange in his fishbowl.
For now, Rasoulof's own fate is not dissimilar to that of his character's goldfish.
"I am completely in the dark, I do not know what is going to happen. But I will not allow myself to be beaten by it. I cannot see my film being shown in Iran while I am waiting to be tried," he added, lamenting how the country's "intellectuals had either left, were in prison, or had been reduced to silence."
His French production company ARP has launched a petition on Change.org demanding that he be allowed to work and travel freely.
"If people were not supporting me outside Iran… my situation would be a lot worse.  What keeps me going is that people do not forget me and that my film will be seen," Rasoulof added.