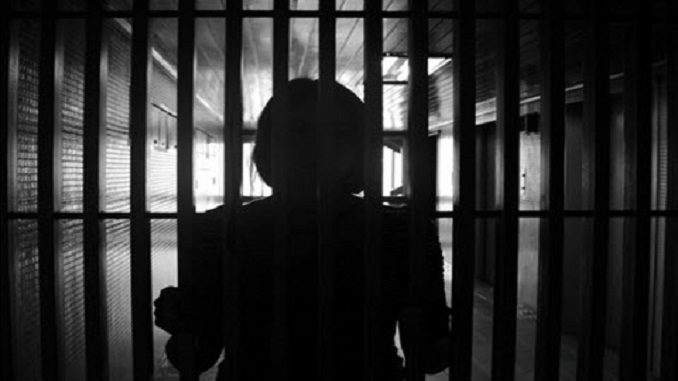 On Wednesday, the Iranian regime's office of the Ministry of Intelligence of the Islamic Republic of Iran (also known as Ettela'at) arrested a 15-year-old student girl in the city of Abadan, the Ahwazi Center for Human Rights informs.
Ettela'at arrested high school student Ma'edeh Sha'bani-Nejad (Amouri) born in 2003 after the siege of her house and its inspection, after which they went to the girl's school, arrested her and took her away.
The relatives of the teenage girl said that the Information Office of Abadan told her family that they have orders to arrest the girl and introduce her to the Ahwaz news (intelligence) headquarters. The girl is still in the custody of the Intelligence Office. According to her relatives, they send her to Ettela'at's prison in Ahwaz.
Ma'edeh's father Shahid Shabani, a great poet and was a member of a cultural institute Alhiwar (Dialogue) which most of them were arrested and executed by the Iranian regime in 2014. Around that time, Ma'edeh's father ran away to Iraq to seek asylum but was sentenced to five years of imprisonment after being subjected to physical and psychological torture on charges of illegally entering Iraq.
In late 2010 UN High Commissioner for Refugees in Iraq accepted Sha'bani as an asylum seeker, but in early 2011 he was handed in to Iranian regime by the Iraq government. Iranian regime arrested him immediately.
In 2016 someone bailed Ma'edeh's father and he got out of prison: then he ran away to a safe country. The pressure from the Iranian security forces on this family in Iran and the arrest of his daughter caused the return of Sha'bani to Iran and that lead to his execution by the Iranian regime.
The Ahwazi Centre for Human Rights is now calling on all human rights organizations, including Amnesty International and the European Parliament to address the situation of Ahwazi Arabs prisoners and put an end to torturing human rights and political prisoners and stop human rights violations towards Ahwazis and and other non-Persian nations, human rights and political prisoners.