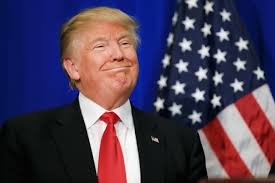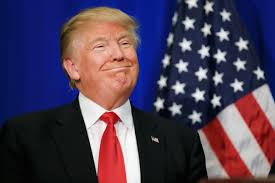 Iranian officials and media have reacted to Donald Trump's election victory with a mixture of cautious optimism and alarm.
During the final stages of US presidential election, Iran's Supreme Leader Ali Khamenei and leaders of the Islamic Revolution Guards Corps (IRGC) had implicitly supported Trump over Hillary Clinton. With Trump's victory, they now hope that his pro-Moscow and anti-Saudi Arabia rhetoric translates into policy to favor Iran's interests in Syria and the broader region.
Ali Motahari, a conservative politician and deputy head of Iran's parliament, for example, said Trump's triumph over Clinton was good for Iran. "First, Trump is more honest and his positions on Syria were positive. He also doesn't have a favorable view of Saudi Arabia and is keen to have good relations with Russia." Interestingly, Levan Dzhagaryan, Russia's ambassador to Tehran, in an interview with Iran's Tasnim News Agency, agreed: "During the election campaign, he [Trump] talked a lot about America's relations with Russia. Indeed, Mr. Trump wants to remove the problems created by the Obama administration. His remarks are encouraging."
Whether Trump honors the 2015 nuclear agreement – the Joint Comprehensive Plan of Action (JCPOA ) – does not appear to worry the hardliners, however.
During the election campaign, Trump repeatedly declared that he would "dismantle the disastrous deal with Iran." Many hardliners in Iran, too, opposed the deal from the beginning and prefer that Trump annuls it.  "If JCPOA's benefits are only to remain in paper, what harms would the deal's tearing up present to us," asked an article in Javan Online, an unofficial mouthpiece of the IRGC, on November 10. "If sanctions are not lifted as a result of JCPOA, what difference does it make who America's president is?"
Hamid Moghadam-Fard, an advisor to the IRGC in cultural and media affairs, told reformist Shargh Daily that Trump was called a "lunatic" for a reason and that he might easily cancel the nuclear deal.  "This shows that we should not have put all our eggs in JCPOA basket and this was a mistake," as he criticized the Rouhani government.
In contrast, the centrist government of President Hassan Rouhani urged the new American president to abide by and take measures to implement the deal. During his trip to Eastern Europe, Iran's Foreign Minister Javad Zarif called on Trump to remain committed to the Iran deal.
The reaction in Iran's reformist media was divided and many speculated that a Trump presidency presented both opportunities and perils to Iran. But interviews with reformist and centrist politicians and analysts showed there was a general consensus in Iran that Trump would be unwilling and unable to cancel the JCPOA. "Given that JCPOA is an international agreement and is signed by several countries, Trump can never alone undo or cancel it. But it is possible he delays the implementation of it," opined Ayatollah Ali Akbar Hashemi Rafsanjani, an influential politician and head of Iran's Expediency Discernment Council. Several other analysts and academics interviewed by reformist newspaper Aftab-e Yazd echoed similar views.