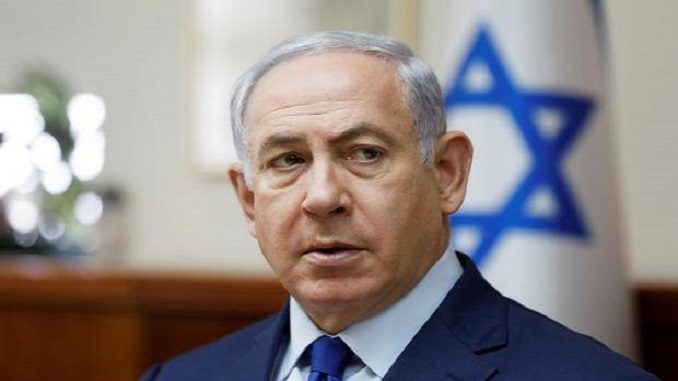 Israeli Prime Minister Benjamin Netanyahu recently shared a message to Syria's leader making threats that he will strike the country if it approves the setting up of Iran's military bases there, which clearly shows that Israel is ready to abandon its neutral position on the yearslong war next door, according to the Israeli officials.
It isn't clear when the message was sent, but it was received before what pro-regime media in Syria described as an Israeli missile strike Saturday on a military base led by Iran near the Syrian capital, Damascus.
Israel didn't confirm that it had launched the strike. "We will not allow a regime hellbent on the annihilation of the Jewish state…to entrench itself militarily in Syria" Netanyahu said, hours after the strike.
Syrian officials didn't immediately respond to requests for comment. Whether Syrian President Bashar al-Assad responded to the Israeli message isn't known.
The new Israeli position raises the risk of clashes with an array of Iran-backed forces in Syria, Western diplomats said. Israel has largely stayed out of the nearly seven-year Syrian war, though it has launched some 100 airstrikes on what it has said were convoys ferrying Iranian weapons to Hezbollah through Syrian territory.
Israeli officials say Iran is emerging from years of Middle East turmoil as one of the big victors, particularly in Iraq and Syria, where Iran-backed forces led significant roles in defeating the Sunni extremists of Daesh. Iran and the Shi'ite forces it supports—most notably the Lebanese militia Hezbollah—were crucial in helping the Assad regime prevail.
"We are in Damascus to announce that in the time of threats by Zionists, terrorists or any other threat to Syrian territorial integrity, we will be beside the Syrian nation," General Mohammad Bagheri, chief of staff of the Iranian armed forces, said during a visit to Syria in October, according to Iranian state news agency IRNA.
Israeli officials state that Iran is attempting to set up production facilities on the territory of Syria and Lebanon so it can supply its proxy, Hezbollah with precision missiles. Iran has rejected these claims. A spokesman for the Iranian foreign ministry did not want to comment on the issue.