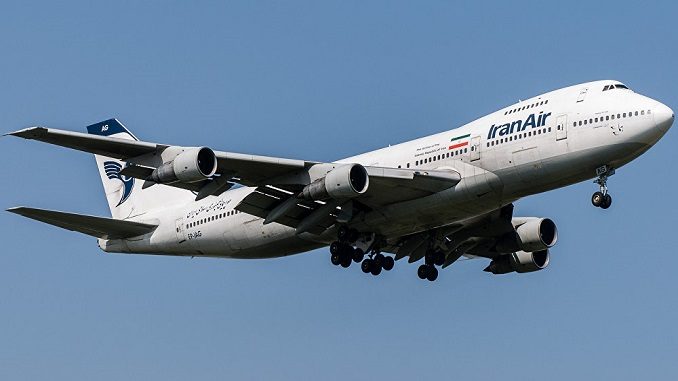 Sales of jetliners by Boeing Co., Airbus SE and General Electric Co. to Iranian airlines are at risk as President Donald Trump is reconsidering the White House's Iran policy, threatening to withdraw from an international nuclear deal if concerns are not addressed by Congress and European partners, The Wall Street Journal reports.
These companies have already signed deals with Iranian airlines, but they have been left in limbo while the president is considering options. Scurrying these deals would have serious consequences both for the Iran nuclear deal and the jet makers. Under the 2015 nuclear deal, Iran agreed to curb its nuclear program in exchange for significant sanctions relief. Proponents of the agreement fear it would fall apart if Iran doesn't see the benefits it was promised.
U.S. officials said the president has not yet been presented with options for addressing the sales and concerns remain that the Islamic Republic could use the new jets to transfer weapons and military personnel into Syria. Officials added that the options to be presented to Trump include banning sales, imposing strict conditions that could stop any aircraft deliveries, or slow-walking approvals.
However, blocking the sales might lead to Iran abandoning the nuclear deal and restarting its weapons program, which raises concerns for some of President Trump's national security advisers, Bloomberg says. Boeing, which has already been issued an export license by the Treasury Department, said on Friday it won't go forward with the sales if they are in conflict with U.S. foreign policy.
According to a State Department official, the administration wouldn't issue export licenses for sales unless they are certain Iran won't use the aircraft for purposes other than civilian passenger aviation.