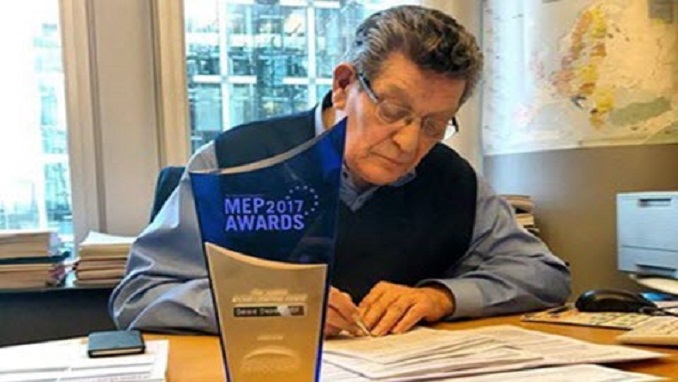 Gerard Deprez MEP and Chair of the Friends of a Free Iran in the European Parliament, has sent a letter to the hunger striking political prisoners in Iran, the following is the full text of his letter.
"I am writing to you as chair of Friends of a Free Iran in the European Parliament which enjoys the support of around 300 MEPs from different political tendencies. I would like first to express our highest regards and admiration to all of you. By your brave resistance, you have shown the world about the nature of this religious dictatorship." Deprez wrote in his letter.
Moreover, Deprez underscored that the international community is aware of the prisoners' sacrifices for the Iranian people and that it is prepared to fully support their legitimate demands.
"On the start of the second month of your hunger strike, you have proved that to restore your rights and to fulfill the wish and request of the people of Iran, which is freedom and democracy, you are prepared to pay any price. You are really continuing the path of those 30,000 political prisoners who were brutally executed in summer of 1988, just because they wanted freedom. In the past 4 weeks that you have been on strike, we in the European Parliament have issued several statements in support of your legitimate demands and tried to be your voice. During this strike, the Iranian regime has been forced to accept some of your requests but you and we have a long way forward to reach our goals."
"In the present circumstances please allow us to urge you not to continue your hunger strike in the second month. We promise to fully support your legitimate demands. We need you to get well soon and have enough energy, so you can continue your fight and campaign for freedom much better than before." Deprez concluded.