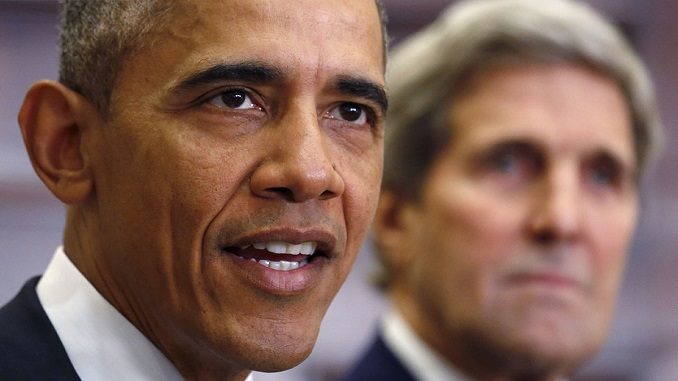 On 22 December 2017, news outlet Politico reported on the existence of a former covert Drug Enforcement Agency operation named Project Cassandra aimed at disrupting a Hezbollah-run cocaine and weapon smuggling operation.
The campaign, dubbed Project Cassandra, was launched in 2008 after the Drug Enforcement Administration amassed evidence that Hezbollah had transformed itself from a Middle East-focused military and political organization into an international crime syndicate that some investigators believed was collecting $1 billion a year from drug and weapons trafficking, money laundering and other criminal activities.
The more than 14,000-word investigation is based on interviews with dozens of participants, some on-record and some anonymous, as well as "a review of government documents and court records." It details a complex criminal network run by Hezbollah, the Lebanese Shiite Muslim political party, which has an armed wing of the same name and receives state-level support from Iran. According to Politico, the DEA uncovered a massive global criminal enterprise aimed at funding Hezbollah's operations.
The story's most politically charged claim is that President Obama "let Hezbollah off the hook" in an effort to secure a nuclear deal with Iran. It suggests that the Obama Justice Department did not act decisively on the information obtained by the DEA operation, including failing to push for the extradition of Lebanese arms dealer Ali Fayad and the refusing to prosecute the alleged lynchpin of the criminal operation, Abdallah Safieddine.
Former Obama administration officials declined to comment on individual cases, but noted that the State Department condemned the Czech decision not to hand over Fayad. Several of them, speaking on condition of anonymity, said they were guided by broader policy objectives, including de-escalating the conflict with Iran, curbing its nuclear weapons program and freeing at least four American prisoners held by Tehran, and that some law enforcement efforts were undoubtedly constrained by those concerns.
While there may have been other factors leading to the lack of energetic support for Project Cassandra, Politico concluded by stating that many former Cassandra agents agree that the main factor was related to the Iranian Nuclear deal.
"Turf battles, especially the institutional conflict between law enforcement and intelligence agencies, contributed to the demise of Project Cassandra," [former head of DEA Special Operations]Derek Maltz said.
But many Project Cassandra agents insist the main reason was a political choice to prioritize the Iranian nuclear agreement over efforts to crack down on Hezbollah. Then CIA director John Brennan and Secretary of State John Kerry believed nothing should be allowed to interfere with the nuclear talks, even if meant Iran's narcoterrorist foot soldiers were allowed to escape justice.
The report made sense not just because the DEA sources pointed to the way a promising probe had been prevented from making arrests but also because Brennan was on record as believing that Hezbollah "moderates" must be cultivated, and Kerry had made it plain that he was willing to make any possible concession to get Iran to agree to any kind of deal, no matter how weak it might prove to be.
If true, the undermining of Cassandra is a major scandal, since it shows that the Obama administration was willing to prioritize the interests of Iran and its Hezbollah auxiliaries as well as their Russian allies over its duty to protect American citizens. Though not exactly analogous to those still-unproven allegations, the possibility that President Obama and his minions obstructed the justice system in order to avoid offending Iran and Russia is a scandal that is every bit as bad as, if not worse than, what Trump is accused of doing.