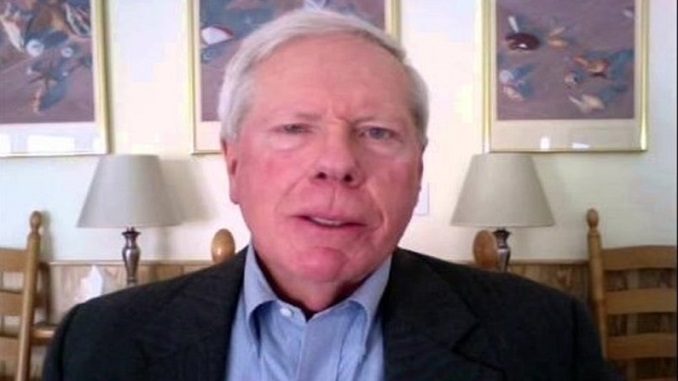 A senior American political analyst and author said Leader of the Islamic Revolution Ayatollah Seyed Ali Khamenei is "correct" to say that the recent protests in Iran were directed from abroad, noting that the rioters were sponsored by outside agitators, Tasnim News reports.
"It is difficult to believe that Iranians are so stupid that they do not understand the source of their hardships. As I do not believe that Iranians are stupid, I conclude that the protesters were manipulated and/or paid to protest by foreign-funded NGOs as in the Maidan protest in Kiev," Dr. Paul Craig Roberts, former U.S. assistant secretary of the Treasury for Economic Policy under President Ronald Reagan in 1981 and current chairman of the Institute for Political Economy, told in the interview with the Tasnim news.
Asked if he sees any connection between the rioters and the U.S. continued support for them, as Iran says it has hard evidence that the riots were directed from abroad, Roberts says that it is standard practice for Washington to fund nongovernmental "reform" organizations in order to destabilize a country or to set up a country for sanctions or other hostile actions, and members of these organizations are then sent into protests, and when the protests begin, Washington sends in violence.
Roberts thinks Khamenei is correct in saying that a "triangle" of enemies – with the United States and Israel comprising one of its sides, a rich Persian Gulf littoral state on its second side and the anti-Iran MKO terror organization on the third side — has been plotting for the past few months to foment chaos and violence in Iran.
"However, the U.S. dollar being the reserve currency means that Washington can create all the money it needs to destabilize Iran. It doesn't need the Saudis except as cover so that it doesn't look like only Washington is involved," he added, also thinking Saudis are involved.
"Iran is not the only country targeted. So are Russia, China, Venezuela, North Korea, and every country that has an independent foreign policy. Washington is hegemonic in its outlook and resents any limit to its unilateralism. Additionally, Washington lost Iran when the Islamic Revolution overthrew the Shah, and Washington is determined to get Iran back," Robert says when asked why are the U.S. after the collapse of Iran.