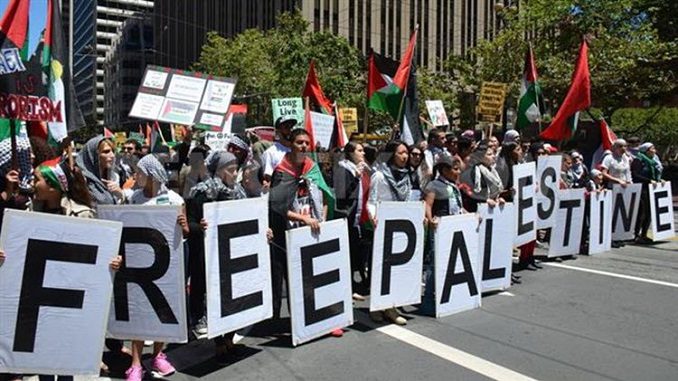 The Iranian regime has been meddling in conflicts across the Middle East for a long time. For example, Iran has been involved in the Syrian civil war since the very beginning and it has provided extensive military support and training to the country's president – Bashar al-Assad, Iran Focus reports.
The Iranian regime has propped him up and it must be said that without Iran's intervention, the Syrian civil war would have ended years ago.
The Iranian regime has also been meddling in the long and messy Israeli-Palestine conflict. It has been fuelling rifts between several different Palestinian groups. It is no secret that one of the Iranian regime's goal is to exacerbate the situation by providing economic and arms assistance to Hamas.
But why does the Iranian regime get involved in such conflicts?
It all goes back several decades to the 1979 revolution. After the sole ally of Israel was overthrown, the Iranian regime used anti-Israeli slogans as a way of trying to influence public opinion both inside and outside Iran so that the Islamic revolution could be exported to neighbouring countries.
If there is a calm and peaceful way of ending the Israeli-Palestinian conflict, it is certain that Iran's ruling theocracy will topple as a result. After more than three decades of causing chaos.
However, the negligence of Arab allies and the appeasement policy towards Iran are doing nothing but giving the Islamic Revolutionary Guards Corps (IRGC) – the Iranian regime's terrorist arm – the perfect chance to make the situation even more volatile than it already is.
Increased economic and political pressure is putting Hamas in a position that it cannot change, and it is also getting further and further away from the IRGC's aim of destroying Israel.
Speaking about the opportunity of reconciliation, Nickolay Mladenov, the UN Middle East envoy, said that if the region remains engaged, if the political parties continue to show willingness and if Egypt's role continues, reconciliation could happen.
The Islamic group will finally be disarmed if the Iranian regime is restricted with regards to funding and arming Hamas.