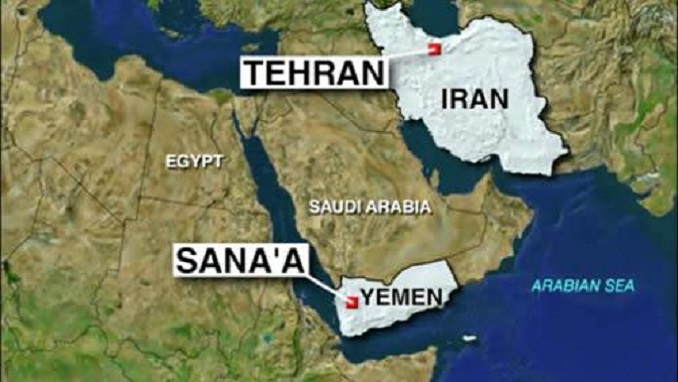 Saudi Arabia and Yemen have said Iran has no role to play in the region because it was the cause of the Yemeni crisis and not part of the solution. Saudi Arabia's UN Ambassador Abdullah Al-Mouallimi and Yemeni Deputy Premier and Foreign Minister Abdulmalek Al-Makhlafi made their remarks at a symposium titled "Partners for a Sustainable Peace in Yemen" which was held Monday at UN headquarters in New York.
Addressing the session, Saudi Ambassador to Yemen Mohammed bin Saeed Al-Jaber said Saudi Arabia remained the largest supporter of the Yemeni economy in the past 30 years, and he emphasized the importance of bringing about a political solution in Yemen. Organizers stressed the importance of humanitarian assistance provided by Saudi Arabia to Yemen, which has been estimated at more than $8.2 billion.
Among the attendees were Adviser to the Royal Court and general supervisor of the King Salman Center for Relief and Humanitarian Aid "KSRelief", Abdullah Al-Rabeeah, the Yemeni permanent representative to the UN, Khalid Yamani, Yemeni Minister of Local Administration Abdulraqeeb Fath, Yemeni ambassador to the U.S., Ahmed bin Mubarak, the special envoy of the UN secretary-general to Yemen Ismail Ould Cheikh Ahmed and the former U.S. ambassador to Yemen, Gerald Firestein.
Al-Jaber said the current problem in Yemen originated with a coup by a small-armed Yemeni component financially and militarily supported by Iran, which threatens the security and stability of the whole region. He stressed that the political solution in Yemen is based on three references: The Gulf Cooperation Council (GCC) initiative, the outcome of the (Yemeni) national dialogue and UN Security Council Resolution No. 2216.
Earlier, Al-Rabeeah opened an exhibition titled "Toward a humanity without limits" at the UN premises, which contained publications, reports, and films reflecting the achievements of KSRelief since it began providing aid to affected countries, notably Yemen.