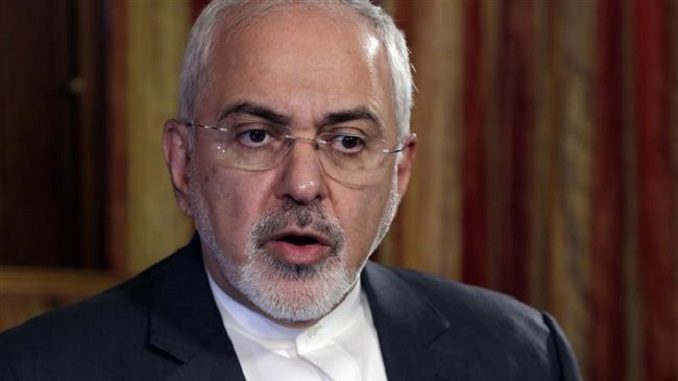 In response to inflammatory tweets by U.S. President Donald Trump since protest rallies started in Iran last week, Iranian Foreign Minister Mohammad Javad Zarif has said that Iran's security and stability depend on its own people, Tehran Times reports. Zairf hit back at U.S. President remarks on latest protests in Iran, saying that people in the Islamic Republic can vote and oppose, unlike regional friends of Donald Trump.
"Iran's security and stability depend on its own people, who – unlike the peoples of Trumps regional "bffs"- have the right to vote and to protest. These hard-earned rights will be protected, and infiltrators will not be allowed to sabotage them through violence and destruction," Zarif tweeted on Tuesday.
Since Thursday, groups of protesters have held rallies in several cities across the country to voice their anger over rising prices, unemployment and corruption. The protests initially started peacefully but turned violent in some cases when hooligans joined the demonstrators.
Zarif's Twitter came after Foreign Ministry Spokesman Bahram Qassemi denounced U.S. President Donald Trump's "insulting" tweets about the recent protests in a number of Iranian cities, urging him to avoid interfering in the Islamic Republic's internal affairs.Qassemi slammed on Tuesday the U.S. president for his rude comments, saying he should address his own country's problems instead of interfering in other countries.
"Instead of wasting his time sending useless and insulting tweets regarding other countries, he would be better off seeing to the domestic issues of his own country such as daily killings of dozens of people… and the existence of millions of homeless and hungry people," Qassemi stated.
All Iranian officials with whatever political persuasions have insisted the people's right to protest should be recognized. However, they have said protest rallies are different from vandalism and violent actions.
Trump posted several tweets to express his support for protests in Iran. In his latest tweet on Monday, the U.S. president said, "The [Iranian] people have little food, big inflation, and no human rights. The U.S. is watching!" Trump had earlier posted several tweets in which he voiced "sympathy" with Iranian protesters.
President Hasan Rouhani vowed that the Iranian government will deal with the issue of price hikes, noting that Iranians have the right to protest but stressed that the law should be respected and that rioters should be held accountable. Commenting on Trump's remarks, Rouhani stressed that Trump has no right to voice sympathy with the Iranians whom he described earlier as "terrorists."
"This man who today in America wants to sympathize with our people has forgotten that a few months ago he called the Iranian nation terrorist," the Iranian president said, adding, "This person who is against the Iranian nation from head to toe has no right to feel sorry for the people of Iran."
He said that national security, peace, and coherence, as well as the unity that existed in Iran, were the "biggest assets" of the country in the restive Middle East region, emphasizing that people from all faiths and ethnicities enjoyed peaceful coexistence in the Islamic Republic.