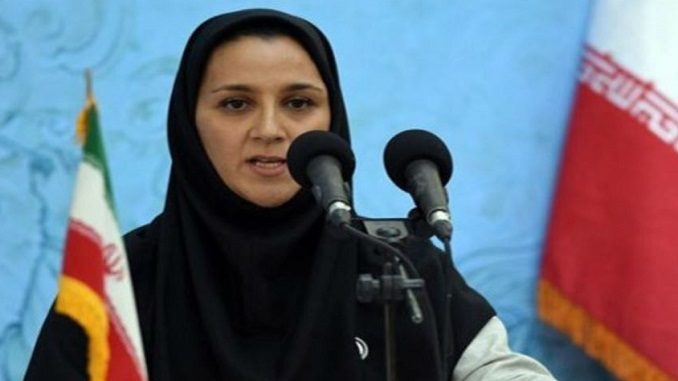 Iran's sports federation has fired Golnar Vakil Gilani, the head of the Polo Federation over leaked private photos. Gilani told Iranian news agencies that she had not received any letter in this regard but the sports authorities had appointed another woman as temporary president for the federation, Radio Farda reports.
"They threatened me several times and used some unfair tools against me, but I refused to resign," she said in an interview with the Iranian newspaper Sharhvand.
She did not provide any explanation about the nature of the dispute. Defying the decision, Gilani said she will continue her job as president until the last day. She told Iranian media that she had been under pressure by the sports federation to resign for months.
Gilani, who is also a member of Iran's women national team, was elected president of Iran's Polo Federation in April and was the third Iranian woman to hold a post as President of a national sports federation in Iran. She is a qualified veterinarian and a member of the Iranian Medical Council, as well as being the previous Vice President for Women's Polo at the Polo Federation of Iran.
According to some reports, Gilani's opponents had come into possession of her private photos and apparently threatened to publish them. Iranian law requires women to wear hijab in public. Leaked private photos or videos of famous figures showing them without Islamic covering have caused them trouble in the past. Iranian actress Fatemeh Motamed Arya faced a temporary ban due a leaked photo showing her unveiled while attending an international film festival.
"Certainly, Iran would face consequences by the Federation of International Polo if I am fired," Gilani said in an interview about the recent incident.