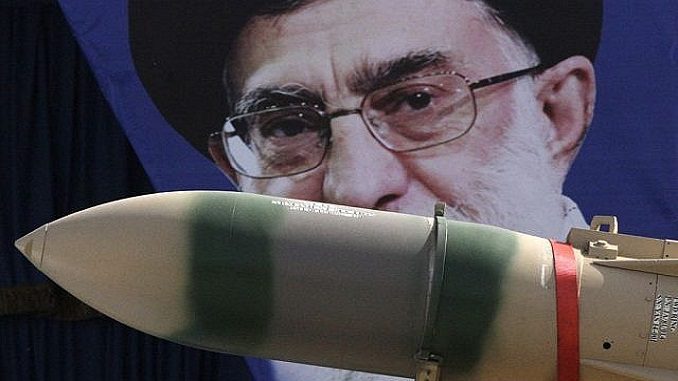 The Dutch government has admitted that technology from the Netherlands may have been used to develop weapons of mass destruction in Iran, Pakistan or Syria, Times of Israel reports.
Dutch intelligence services have received indications in a number of cases that "Dutch technology was used in programs of weapons of mass destruction or for the means of transmission in Iran, Pakistan or Syria," the outgoing ministers of defense, foreign affairs and foreign trade said in a letter published overnight Wednesday.
There are indications that Dutch technology was used in weapons of mass destruction or missile programs of Iran, Pakistan and Syria, departing Ministers Lilianne Ploumen for Foreign Trade, Bert Koenders of Foreign Affairs and Klaas Dijkhoff of Defense wrote to the Tweede Kamer, ANP reports.
"In some cases the services received indications about the use of Dutch technology in mass destruction weapons or transmission agents in Iran, Pakistan and Syria," the ministers wrote to the Tweede Kamer, the lower house of Dutch parliament.
In the cases involved, customs will do a follow-up investigation and the public prosecutor may decide to prosecute, according to the ministers.
An MP from Prime Minister Mark Rutte's VVD party had raised the issue in parliament after revelations made by the head of military intelligence Onno Eichelsheim in an interview with the Dutch news agency ANP last month.
Eichelsheim said the Netherlands was "almost a supermarket for countries that want to develop these types of weapons" and warned that Dutch businesses and scientific establishments were perhaps not fully aware of the extent of the problem.
Dutch intelligence services "every year uncover a substantial number of attempts by foreign entities to obtain know-how and materials for weapons of mass destruction," they wrote. These include countries like North Korea, Iran, Pakistan and Syria.
Even small businesses selling such things as ball bearings or heat-resistant materials should be alert to the dangers, Eichelsheim said, according to the public broadcaster NOS.
"Dutch companies must be aware that third countries may have an interest in products and high-quality technology services which could be used to manufacture" such arms, the ministers said.
They added they are actively working to try to halt such exports in suspect cases. Dozens of people are working on the Contra-proliferation unit and that many dozens of official reports are sent to the ministry annually, for example on rejecting export licenses.
According to the MIVD chief, Dutch companies and knowledge institutes are insufficiently aware that countries like Syria and North Korea want to gain knowledge here.
"Countries and groups trying to buy parts for weapons of mass destruction, always use a cover in the form of an intermediary or a company but there are signals that can betray something about the actual client. If you have a customer who wants to pay a million euros for chemicals you can actually get on the European market for 500 thousand euros, that is a warning light. An unusual delivery address, or finding it difficult to make telephone contact with the buyer, are also signs," Eichelsheim said.
While the Dutch government does not draw up its own blacklist of people or entities known to act as go-betweens in the sale of such technology, it highlights the existence of international blacklists and sanctions.