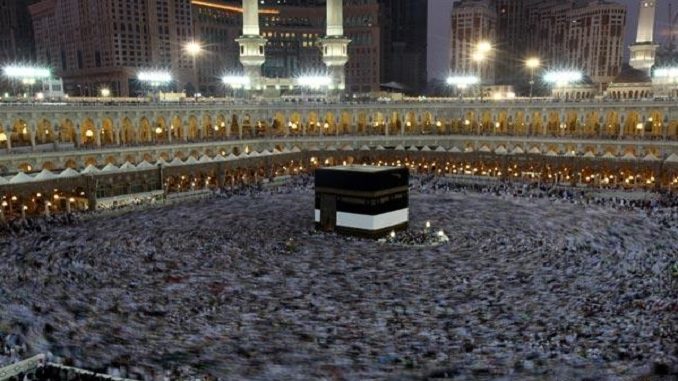 Head of Iran's Hajj and Pilgrimage Organization, Hamid Mohammadi said yesterday that citizens of his country will not participate in the performance of Umrah this year, citing political reasons and the lack of the necessary arrangements.
"The Iranians cannot be sent to perform the Umrah ritual this year because of the lack of political communication between Tehran and Riyadh. The resumption of Iranians' participation in the performance of Umrah needs special mechanisms," Mohammadi was quoted as saying by ISNA news agency.
Discussions will take place between Iran and Saudi Arabia regarding the resumption of performing the Islamic rite. The official pointed out that the negotiations with Saudi Arabia this year dealt only with the hajj season and did not discuss the performance of Umrah.
"There is serious planning for the next pilgrimage and preparations are underway for negotiations now," he added.
In the last two years Iranian pilgrims did not attend the lesser pilgrimage to Mecca and Medina in western Saudi Arabia, known as umrah, which occurs outside hajj. Tehran suspended its umrah participation over the sexual assault of two Iranian teenage boy pilgrims by Saudi police at Jeddah airport in early 2015.
But Iranian pilgrims will participate in this year's annual hajj despite ruptured ties between the regional rivals. For the first time in nearly three decades Iran's pilgrims did not attend last year's hajj after Riyadh and Tehran failed to agree on security and logistics.
That decision came amid Iran's increasingly strident criticism of Saudi Arabia's management of the pilgrimage in the wake of a deadly stampede in September. The disaster resulted in the deaths of at least 2,000 pilgrims, including 464 Iranians, according to an Associated Press count based on official reports. Ali Jannati, Iran's minister of culture and Islamic guidance, told the state news agency that negotiations with Saudi Arabia over granting visas and transportation for the hajj had broken down, making it impossible for Iranians to visit Mecca.
Iran last suspended its participation in the hajj in 1988 and 1989 after it accused Saudi forces of opening fire on its pilgrims, resulting in 400 deaths. Tensions remain as Saudi Arabia repeatedly accuses Iran of fueling conflicts by supporting armed Shiite movements in Syria, Iraq, Yemen and Bahrain.