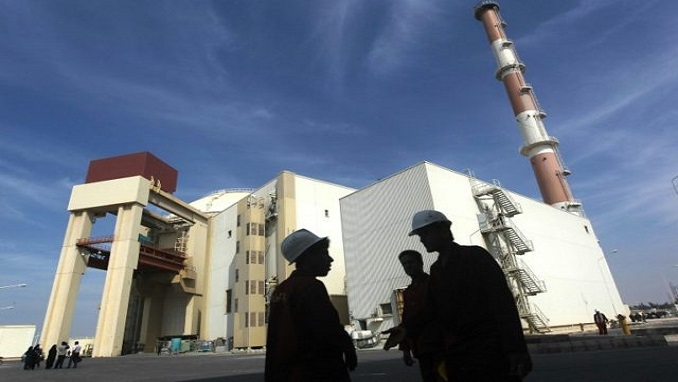 An appeals court has upheld a five-year prison sentence handed down to a former member of the Iranian nuclear negotiation team found guilty of espionage, Press TV reports.
In August 2016, Gholam-Hossein Mohseni-Ejei, Iran's Judiciary spokesman, confirmed that the unidentified negotiator had been arrested, but was released on bail within days. The individual, according to Mohseni-Ejei, was a "spy who had infiltrated the nuclear team."
Tehran's prosecutor general on Aug. 16 announced the arrest of a dual national he said was linked to British intelligence, but made no mention of the person being in the nuclear negotiations team. Ejei did not explicitly confirm that the arrested person had a second nationality.
After the inquiry, the case was remitted to Branch 15 of the Islamic Revolution Court, where the jail term was issued following a number of hearings. The convict, however, appealed the verdict by the court of first instance. Tasnim News Agency reported on Wednesday that the appellate court had endorsed the conviction.
"The sentence is now final," the agency reported, citing an informed source.
Negotiators from Iran and the P5+1 group of countries paved the way for the signing of a landmark nuclear deal in July 2015l, viewed as a historic win for global diplomacy. Four Iranian nuclear scientists were assassinated between 2010 and 2012. Iran has incriminated the International Atomic Energy Agency, the UN's nuclear watchdog, for leaking information about the four scientists to the Israeli regime which it holds responsible for the assassinations.
Iran says Israel has hired hit men to assassinate nuclear scientists all over the Middle East and continues to receive nuclear cooperation from certain countries nevertheless.
In 2010, Iran's nuclear facility in Natanz was targeted by a malware dubbed Stuxnet. The malicious computer worm was meant to cause substantial damage to Iran's nuclear program, but the cyber-attack failed as it was averted in time by Iranian experts.
Tel Aviv and Washington have been accused of orchestrating the attack.