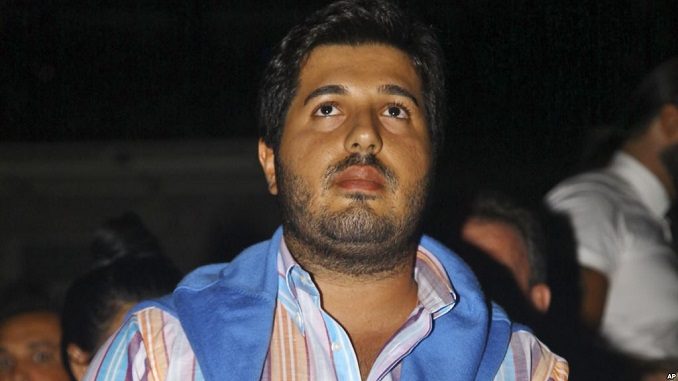 Turkish prosecutors ordered on Friday that Turkish-Iranian billionaire Reza Zarrab's assets be seized, Deutsche Welle reports. Zarrab is a U.S. government witness in a New York trial concerning an Iran sanctions busting scheme.
According to Turkish news outlet Anadolu Agency, the order applies to the assets belonging to Zarrab and his 22 family members.
Zarrab had earlier pleaded guilty to several counts as part of a pleas deal with U.S. prosecutors and has become a witness in the trial against a Turkish banker charged with circumventing U.S. sanctions on Iran, which began on Tuesday.
The state-run outlet also reported that Zarrab is suspected of espionage against Turkey.
The defendant in the New York trial, Mehmet Hakan Atilla who is the former deputy general manager of Halkbank, is charged in a conspiracy involving bribes to high-level officials. Atilla has denied the charges.
Several other defendants are also accused of taking part in the plot, such as former Turkish Finance Minister Zafer Caglayan.
Zarrab testified on Thursday that the oil-for-gold scheme was approved by then Prime Minister Recep Tayyip Erdogan and ex-Treasury Minister Ali Babacan. US District Judge Richard M. Berman said audio recordings of the conversations between Erdogan and Babacan would be heard in court as evidence next week.
Zarrab also testified that Egemen Bagis, Turkey's former minister of European Union affairs, had helped him to process Iranian transactions through a Turkish bank.
Erdogan as well as several other top Turkish officials have accused the trial of being a Gulen-backed plot, a person the Turkish government blames for last year's failed coup attempt. Furthermore, they claim they have not violated Turkish or international laws.