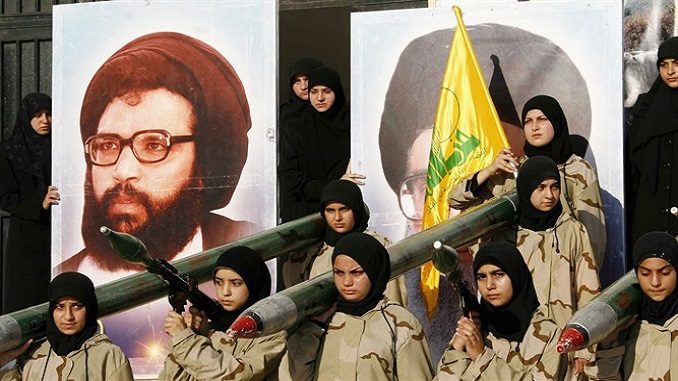 A senior U.S. counterterrorism specialist said that the United States are working closely to combat Iran's influence in the Middle East, Israel National News reports.
United States State Department Counterterrorism Coordinator Nathan Sales told Ynet that the United States has "no doubt that Iran is a serious threat to Israel and to the United States" and called the Islamic Republic "the common threat that has been the basis for a very fruitful cooperation in the fight against terrorism between our two countries over the years."
"The United States has no illusions about Iran's malicious intent in the region, or about its ability to project its power and spill blood around the world. Iran can be stopped, it is not invincible. Iran is vulnerable because it has chosen to use illegitimate means such as terrorism to shed blood and sow disorder in the world, and we see its bloody fingerprints in the region, such as its support for Bashar Assad's regime," said Sales, who is in Israel for the annual Institute for National Security Studies (INSS) conference.
Israel has been actively fighting Iran's attempt to take over the Middle East and has been watching its activities in Lebanon and Syria with concern.
Earlier this week, IDF Spokesperson Brigadier General Ronen Manelis published an unusual op-ed in a number of Arab-language news sites warning that Iranian attempts to produce missiles in Lebanon would spark a regional conflagration.
In an article on opposition sites in Lebanon and in Arab media, Manelis, calls upon the citizens of Lebanon to open their eyes to the Iranian takeover of their country.
"Lebanon is turning into one big missile factory by act and omission of the Lebanese authorities and a blind eye turned by many groups in the international community. It is no longer transfer of arms, money, or advice. De facto, Iran has opened a new branch, Lebanon branch – Iran is here," Manelis warned.
"In every place where there was instability, we discovered Iran's fingerprints and everywhere we discovered Hizbollah's involvement: to Syria they sent thousands of fighters; in Yemen, the battles were intensified by hundreds of advisers; and even to Gaza, Nasrallah boasted that he sent special anti-tank missiles and even met with representatives of all the Palestinian terrorist organizations, some of whom this year also moved to neighboring Dahiya in Beirut. Billions flow from Tehran through Beirut to any place in the Middle East where there is calamity and terror," wrote Manelis.
David Satterfield, the U.S. Assistant Secretary of State, has spoken about the escalating threat provoked by Iran's ever-increasing number of interventions across the Middle East, namely in Syria, Lebanon, and Yemen. He said that the United States is not going to sit back and watch even more disasters unfold. Satterfield also warned Iran that if it continued to work on its missile development, it would have to face serious consequences.
He spoke at the annual conference at the Institute for National Security Studies (INSS) in Israel.
The U.S. Assistant Secretary of State said on Wednesday that he was concerned about Iran's provision of missile technology to its proxy groups and militias that are spread across the Middle East. He acknowledged that the Houthis in Yemen already have this technology and that it was used to fire ballistic missiles towards Saudi Arabia.
Satterfield noted that the Iranian regime has profited from the instability created by the Islamic State and emphasized that the United States is taking steps to restrain it. He said that the Iran threat goes beyond just the nuclear threat, but insisted that the trump administration is "committed to ensuring that Iran does not develop or acquire a nuclear weapon."
Satterfield said that the defeat of the Islamic State is a priority for the United States and explained that the U.S. military will remain in Syria to make sure there is no re-emergence. He added that is a worry for the United States that another terrorist or proxy group will fill the void that the Islamic State leaves when it is completely defeated.
Many experts warn that Iran is waiting to do just this. It already has considerable influence the whole way across the region. Just like regime change in Syria is essential, the same can be said for Iran.