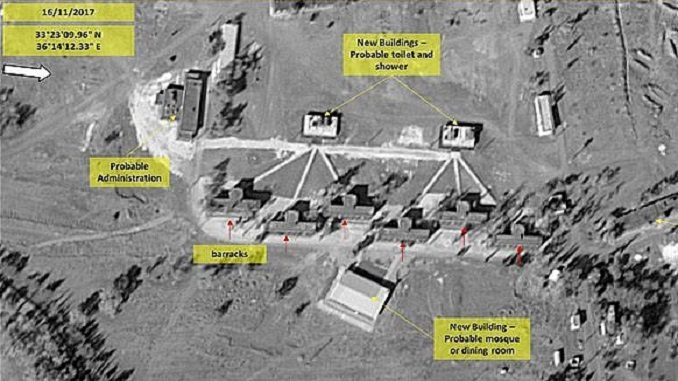 Israeli satellite photos published Thursday appear to strengthen a BBC report a week ago that Iran is building a permanent military base in Syria, just 50 kilometers (31 miles) from Israel's northern border.
The ImageSat International pictures, published by Hadashot (formerly Channel 2) news, show that renovations and alterations were recently undertaken at the site at al-Kiswah, some 13 kilometers (8 miles) south of the Syrian capital of Damascus.
They also suggest that one of the new buildings is a mosque. If it is, according to ISI's intelligence unit, it likely points to the presence of Iranians or other foreign Muslims. ISI stressed that the assumption the site was being used by Iranians was taken from foreign media reports, and that the images alone did not prove any Iranian presence.
On Friday, the BBC cited a Western intelligence official for its assessment that a series of satellite pictures it commissioned confirmed that Iran is building a permanent military base at El-Kiswah. The images broadcast by the BBC showed "a series of two dozen large low-rise buildings, likely for housing soldiers and vehicles." Taken over several months, the pictures featured additional buildings being constructed. However, the report said that "it is impossible to independently verify the purpose of the site and the presence of the Iranian military.
"The images of the base do not reveal any signs of large or unconventional weaponry which means if it was a base it would most likely be to house soldiers and vehicles," the BBC said, quoting a source who said it was possible that senior Iranian military officials may have visited the compound in recent weeks.
Also, the report said independent analysis of the images commissioned by the BBC concluded that the facility is military in nature. The analysis also suggested there are a series