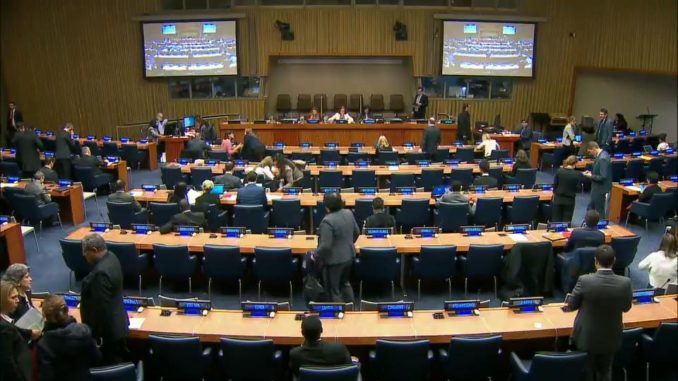 The representative of Canada, introducing draft " Situation of human rights in Iran L.41", first expressed condolences to victims of the recent earthquake in Iran, UN website reported. Turning to the draft, she said the scope and gravity of human rights violations in Iran remained high, with the number of executions being particularly concerning.
Numerous cases of arbitrary arrest and detention, the lack of due process and restrictions on freedom of expression were also of deep concern. Canada had sought to engage as many countries as possible, which had resulted in a draft reflecting the concerns of countries from around the world. Addressing human rights issues was at the core of the Third Committee's mandate.  Through the resolution, the international community could continue to express its desire to see Iran live up to its human rights obligations. Committee Chair Eeinar Gunnarsson (Iceland) also expressed condolences to the victims of the recent earthquake in Iran.
Police brutality and the murder of indigenous peoples were well-documented, he said, noting that indigenous women and girls continued to suffer. The representative of Saudi Arabia said in a general statement that his country appreciated Canada's tabling of the draft resolution.  Saudi Arabia would support the draft, as it highlighted the rights violations taking place in Iran, including the forced arrest and torture of minorities.  Violations perpetrated by Iranian authorities had also extended to Syria through the practice of sectarian cleansing, the emptying of villages and towns where people of certain sects lived, and discrimination against Arabs.