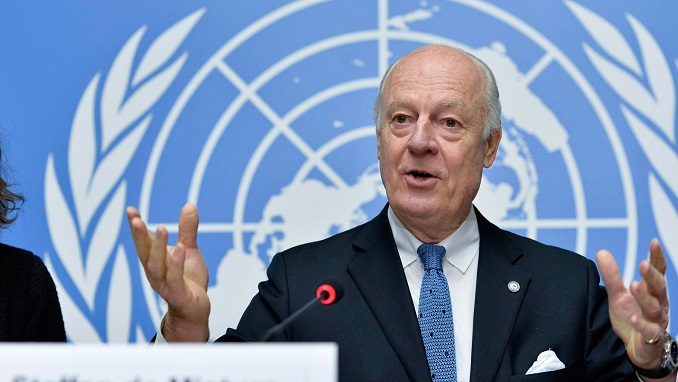 Special Envoy for Syria Staffan de Mistura applauded on Wednesday Saudi Arabia's moves to unify the Syria opposition, Al Arabiya reports.
De Mistura noted that in spite of the violence in Syria, action has been taken to reduce it. The UN envoy also pointed out to the major decline in violence level in many areas, adding that parties involved in the Syrian conflict are set to hold a meeting in Geneva next October. He also underscored that the Syrian regime must be aware that it needs to get involved in serious and genuine negotiations, as opposed to the tendency of the Syrian regime to pursue a military solution.
Stephen O'Brien, Under-Secretary-General for Humanitarian Affairs, called on the conflicting parties in Syria to protect civilians and the infrastructure. He added that even though the airstrikes have decreased since the truce agreement was signed in Idlib, the situation is still concerning.
O'Brien pointed out that all proof will be introduced in order to prosecute all parties involved in crimes against humanity.