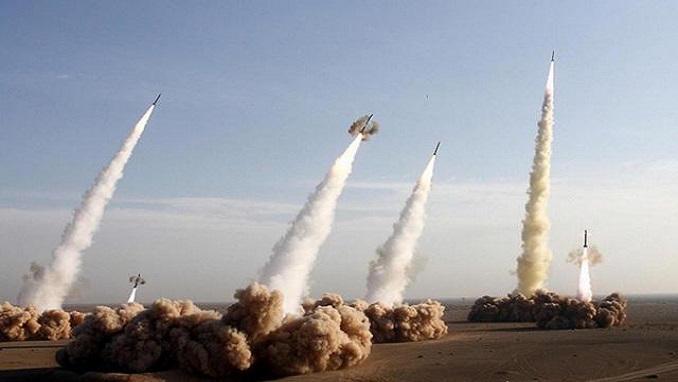 It is very clear that Iran plans to dominate the Middle East – this is its long-term goal and the reason why it is interfering in so many countries, columnist Jazeh Miller writes in a piece, published by Iran News Update.
According to Miller, some experts believe that the Iranian regime is also targeting Makkah and Madinah. There are several indications to suggest this. For one, the Supreme Leader of Iran, Ayatollah Ali Khamenei, last year insulted the Saudi royal family and criticized its role as caretaker of the holiest Islam sites.
Only a few months ago, the former defense minister of Iran Hossein Dehghan warned Saudi Arabia, saying "We warn them against doing anything ignorant, but if they do something ignorant, we will leave nowhere untouched apart from Makkah and Madina."
One of the princes of Saudi Arabia responded to the comment that his country is well aware that it is a main target of the Iranian regime and said that instead of waiting for the battle to come to Saudi Arabia, they would work to have it in Iran. Saudi Arabia and its allies in the GCC took action to stop Iran from opening the military corridor that would have led the regime right to the Saudi border. However, there may be an even more pressing danger.
At the minute, Tehran has control over an alarming amount of space in Syria and Iraq. It is using its forces in Iran, and Assad's forces, to provide a safe route of almost 2,000 kilometers linking Tehran and Beirut. This will give Iran the chance to supply its militias, including the notorious Hezbollah, with supplies and heavy weapons without being hindered by checks, border verification, etc. Iran has been identified as the biggest state sponsor of terrorism in the world and it is not even trying to cover up its terrorist activities.
President Trump announced that he was considering the United States' position with regards to the 2015 nuclear deal, and President Rouhani responded by saying that Iran's nuclear program could be restarted immediately.
The Iranian regime is out of control and threats like these show that there is no chance of bringing moderation to the ruling powers of Iran. As well as threatening the international community, the Iranian regime is threatening people at home. The Iranian people have no right to free speech and are threatened with prison, cruel punishments, or in some cases execution.
Now that Iran and Qatar have restored ties and Turkey and Iran are planning joint military action against Kurdish groups, foreign governments need to pick a side. Non-complaint states should have their diplomatic ties severed and a devastating result needs to be avoided.