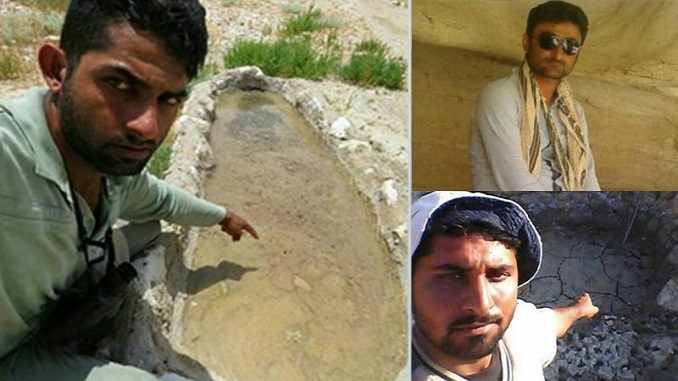 Iranian security forces have detained three more environmental activists on spying charges, the judiciary said on Sunday, weeks after a first wave of arrests and the death in detention of an Iranian-Canadian head of a wildlife group. The arrests on February 25 came weeks after a wave of detentions and the death of a well-known Iranian-Canadian environmentalist who died in Iranian custody, RFERL reports.
"Three people were recently arrested in (southern) Hormozgan province. I cannot legally give details now … but there is no doubt that infiltration by the United States and Israel is a serious matter," said judiciary spokesman Gholamhossein Mohseni Ejei, quoted by the semi-official Fars news agency, without offering further details on the arrests.
Iranian officials have said the activists who have been arrested were gathering sensitive information under the guise of scientific and environmental activities on behalf of the CIA and Israel's Mossad.
According to the state-run Tabnak news agency, three other environmental activists from the Lavardin Nature Conservation Institute detained by a security organization, apparently the Revolutionary Guards (IRGC), were arrested in Bandar Lengeh late in February. The reasons for the detention of these environmentalists and their whereabouts are not clear.
Relevant information shows that the Lavardin Institute has partnership with the Parsian Wildlife Institute, seven members of which were recently arrested by the Revolutionary Guards Corps. Examples of these programs are the construction of water catchments and observation of mountain goats.
The Web site of the Lavardin Nature Conservation Institute has practically left out of activity, with the elimination of contact information and many previous published materials.
The arrests come after the death of Kavous Seyed-Emami, the Iranian-Canadian managing director of the Persian Wildlife Heritage Foundation and a lecturer in sociology in Tehran, who was arrested on January 24 and died in prison two weeks later. The judiciary said Seyed-Emami, 63, had committed suicide.
The Center for Human Rights in Iran (CHRI), a non-profit organization based in New York, said at least nine other members of Seyed-Emami's organization had been arrested on the same day as him. Seyed-Emami's death along with other inmate "suicides" have sparked a government probe and fueled tension between Iran's dominant hard-line institutions and its president, a relative moderate.
Former Intelligence Minister Ali Younessi, an advisor to Rohani, criticized the handling of Seyed-Emami's case and suggested the public did not believe the official explanation for his death.
"Given the events that have occurred, if a competent and legal agency does not intervene and doesn't give its opinion on the dead individual or those under arrest, public opinion will not believe they are spies even if they are convicted," he said in an interview with the daily Iran newspaper published on February 25.
Younessi, who was a minister under reformist President Mohammad Khatami, said the case should be handed to the Intelligence Ministry. Seyed-Emami's case is said to have been handled by Iran's powerful Islamic Revolutionary Guards Corps (IRGC), which runs an intelligence service that is separate from the government's Intelligence Ministry.
Younessi, who was intelligence minister under reformist president Mohammad Khatami between 2000 and 2005, shone a rare light on the turf war between Iran's multiple security agencies in his interview with the daily Iran newspaper. Iran has a wide array of security agencies, which often act independently of each other and are responsible to competing centres of power.
Younessi also gave details of the infamous case of Zahra Kazemi, an Iranian-Canadian photographer who died from head injuries after being arrested for taking photos outside Evin prison in 2003.
"The prosecutor at the time insisted she was a spy. We sent two counter-espionage experts from the ministry to investigate this woman in a hotel. After the interview, the two experts concluded that from a technical and scientific standpoint, Zahra Kazemi was not a spy," he said, referring to the notorious Tehran prosecutor Said Mortazavi, who was last year jailed for his part in another custodial death during protests in 2009.
But Mortazavi refused to listen to their verdict, he said, and handed the case back to the police.
In Younessi's version of events, Kazemi, who was 54, died from a brain haemorrhage caused at the moment of her arrest. She "was beaten because she refused to hand over her items and her head hit a concrete road divider, which caused a haemorrhage", he said. That goes against a statement from the reformist government at the time, which said Kazemi was violently beaten in prison — a view supported by her family and their lawyer who say she was tortured and sexually assaulted.
The judiciary initially claimed she died of a stroke and only later that she was injured in a fall. An intelligence agent, Mohammad Reza Aghdam Ahmadi, was acquitted of her murder in November 2005 and subsequent trials failed to find anyone accountable, while Canada blocked an attempt by the family to sue the Iranian government. Younessi said the handling of the case had damaged Iran's international reputation.
"For having reacted badly, with stubbornness, and for accusing others and politicising the affair, the Islamic republic of Iran imposed a heavy political cost on itself," he said.
The case soured relations with Canada for years.
Human rights activists have reported that at least six detainees have died in prisons in the last two months in Iran. The judiciary has confirmed three deaths in custody but said all three were suicides.