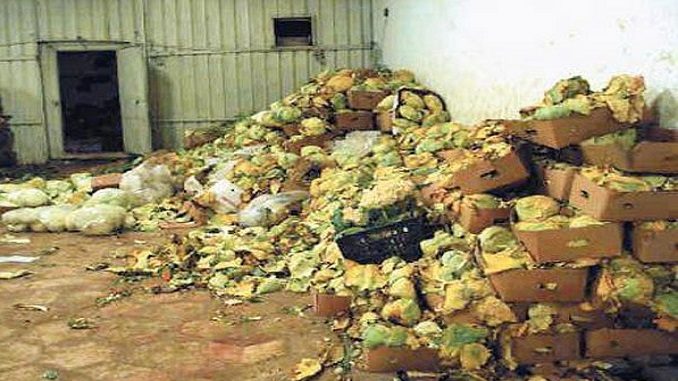 Iran's exports to Qatar have been partially suspended after Iranian merchants drowned Qatari markets with rotten products and goods and after fraud, embezzlement and theft increased, Al Arabiya reports.
Reza Badiefard, the director of the Shiraz Airport, the center of Fars province, said on Sunday that exports were partially suspended because shipped products to Qatar, like fruits and vegetables, were not packaged right as vegetables stored in cartons had soil on them, IRNA reported. Badiefard added that the authorities suspended shipping operations which he described as "fraud" and warned that Iran may lose the Qatari market.
IRNA also said that the Qatari health ministry said fruits exported from Iran are ripened through chemicals, adding that some products are shipped via civil aviation without imposing any supervision whatsoever. Similar problem occurred in August, when Iran sent tons of rotten vegetables and fruits to Qatar, prompting the Qatari authorities to get rid of them immediately, according to "Qatar Mubasher" on Twitter.
The Qatari opposition page said on Twitter that "10 tons of Iranian vegetables and fruits were destroyed in Doha" after the detection of random samples and noticing a significant rise of chemical substances.
Qatar has resorted to Iran and Turkey to provide its need of food, after the four Arab countries (Egypt, Saudi Arabia, the United Arab Emirates and Bahrain) cut all diplomatic ties with Doha due to its support of terrorism and extremism in the Middle East. On June 23, 2017, the four Arab states requested 13 demands from Qatar, which were presented by Kuwait, the mediator in the crisis. The demands included that Qatar shut down Al-Jazeera TV network, cut diplomatic ties with Iran, stop financing and supporting terror groups, including the outlawed Muslim Brotherhood, and end Turkey's military presence in Doha.