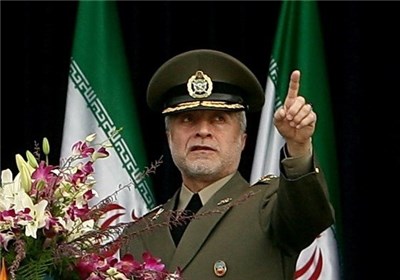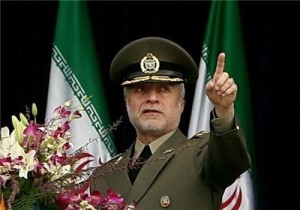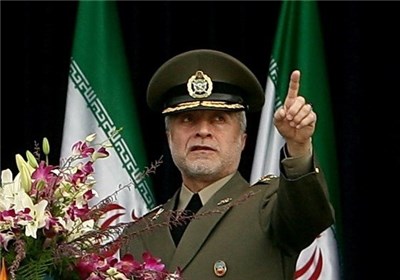 Iranian Army Commander Major General Ataollah Salehi bragged to reporters on Wednesday about Iran's superior military capabilities to take on any adversary or enemy.
"The Army and Armed Forces will not hesitate to give a crushing response to anyone who gives a dirty look to this country," he said.
Salehi's remarks add to an increasingly large stockpile of hostile, militarized rhetoric flaunted by Iranian government and IRGC officials. Earlier this month, Iranian Defense Minister Brigadier General Hosein Dehqan purported Iran's capability to give a "rapid and crushing response to any threat".
This echoed a sentiment that was released last May in a statement by the General Staff of the Iranian Armed Forces which indicated that Iran's intelligence superiority over the enemy front's situation and moves put it in a position to easily deliver a swift and crushing defeat. According to this same statement, "under such conditions that the country is facing a sensitive situation, there is no doubt that the key weapon of unity and sympathy between the government and the nation would yield valuable and decisive results".
Due to the frequency and repetition of statements of such a similar strain, Iran seems intent upon using its position vis-à-vis state media to flex its muscles to both its own population and the West.
Send your very own #DirtyLooksToIran via Twitter today!