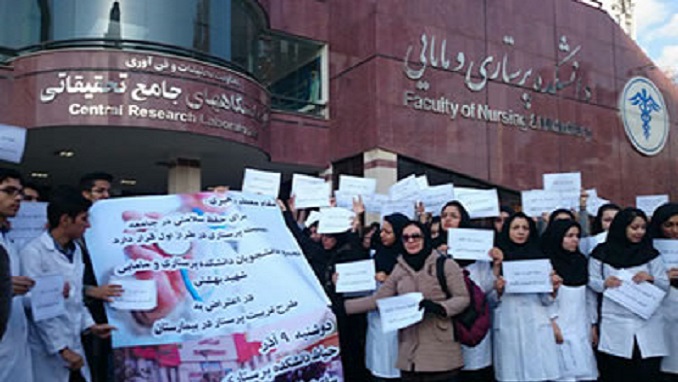 On Saturday, August 26, a spokesman for the Iranian Teachers Union called on the UN Secretary General Antonio Guterres and the UN Special Rapporteur on Human Rights in Iran, Asemeh Jahangir, to investigate the 1988 massacre of 30,000 political prisoners.
In his letter, Seyed Hashem Khastar, a former political prisoner, said that the 1988 massacre of political prisoners in Iran is 'a deep wound on the body of the humanity and the Iranian society.' He also urged the UN to bring justice to the perpetrators of this crime so this wound heals.
'In the summer of 1988, after the defeat in the war with Iraq, the Iranian rulers under Khomeini's leadership, who from long time ago were planning to eliminate prisoners of conscience and political prisoners, finally took advantage of the situation and executed more than 30,000 political prisoners and buried them in mass graves', Khastar writes.
He added that the victims included prisoners across Iran, many either with their term finished or only a short time remained. Some of them were even serving their life imprisonment sentence.
"After the anti-monarchy revolution, whose main slogan was freedom, the new rulers created major crises for the Iranians under false pretexts. They intended to curtail the freedom of the people and they did not hesitate to commit any crime. They dissolved all parties and banned publications. Their excuse was to fulfill the commandments of God's religion, Islam, while religion came for human's well-being and not for the indigence and misery of people," Khastar stated referring to regime's repressive measures.
The former political prisoner urged that the perpetrators of this crime must face trial.
"Not only the Iranian people but also the entire world should witness the trial of the perpetrators of this crime so that this tragedy will never be forgotten and repeated in the world," he added.
At the end of his letter, Khastar added, 'Their trial will be a contribution to Iranians to achieve freedom and democracy at a lower cost.'