Iran's police force have recently announced strict new regulations on women driving cars. Women caught by the police not wearing the hijab will have their cars impounded and hefty fines will be imposed.
"From now on the police will deal firmly with drivers who break the norms, remove their hijab as they drive, show off recklessly and parade up-and-down the streets," Police Spokesman Saeed Montazer al-Mahdi stated to the Islamic Republic News Agency (IRNA). In the latest crackdown, approximately 10,000 drivers have been issued warnings and case files have been opened for around 2,000 cars.
In addition to police stringency, "trusted invisible agents" (in this case, citizens willing to turn in women "offenders") will also report violations by writing down license plate numbers and submitting them to the police. The vague definition and broadness of "invisible agents" is reportedly meant to empower anyone to report to the police on women they consider improperly clad.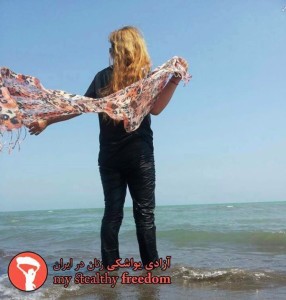 This new crackdown comes about as Iranian women are increasingly subverting their mandated dress code and posting photos to social media with their hair uncovered. Hardliners are evidently intensifying their campaign to maintain the status quo and protect against alleged Western cultural infiltration, particularly in the light of the recent nuclear deal.