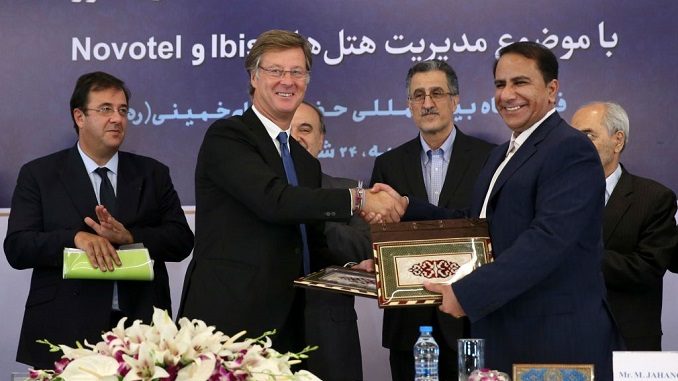 Iranian Vice President Eshaq Jahangiri said on Friday that his brother Mahdi Jahangiri, who heads several major tourism projects, had been arrested, Fox News reports. An Iranian news website Tabnak, affiliated with the Revolutionary Guard, says authorities have arrested the brother of the country's senior vice president, apparently over finance-related matters.
Mehdi Jahangiri, who runs the Tehran Chamber of Commerce and is also the founder of the private Gardeshgari Bank, has interests in large-scale developments, including a new tourism park outside Tehran, as well as a branding deal with France's Novotel and Ibis hotel chains signed in 2015. As well as heading a firm called the Tourism Financial Group, Mehdi Jahangiri has interests in the steel and mining industries.
"I do not have precise information on the reason and manner of the arrest. I hope my brother's arrest is not a political abuse and that justice, the fight against corruption, and the rule of law apply the same to everyone," Eshaq Jahangiri said on his Instagram account.
Eshaq Jahangiri has served as a deputy to President Hassan Rouhani since 2013, and ran as a candidate in May's presidential election only to stand down in his favor. Rouhani's brother, Hossein Fereydoun, was also arrested in July, following long-running corruption allegations. He was released on a $15 million bail.
The conservative-dominated judiciary has clashed with Rouhani's administration over its efforts to ease social restrictions and release political prisoners.