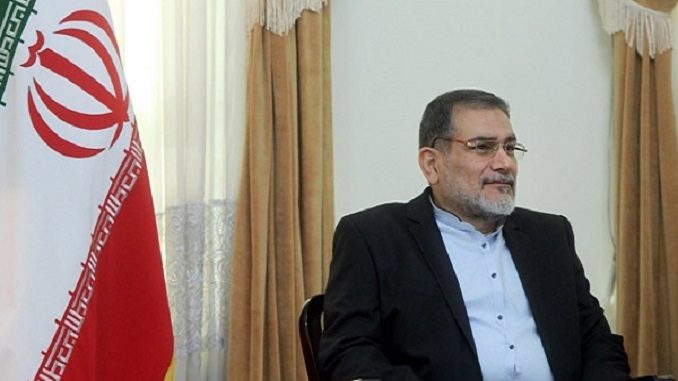 Secretary of Iran's Supreme National Security Council Ali Shamkhani said on Monday that Iran will continue its advisory role in Syria as long as all terrorist groups are annihilated, IRNA reports.
Shamkhani stated that Iran's role in Syria is at the official request of the legal government in Damascus, emphasizing that allegations by the Zionist regime and other countries would not affect Tehran's decisions in pursuit of its national interests and the security in the region.
Iran has been providing the Syrian government with advisory assistance in its fight against foreign-backed militant groups, including Daesh (ISIS). Last month, Major General Qassem Soleimani, the commander of Iran's Quds Force, declared the end of Daesh.
Pointing to the defeat of Daesh and its regional and international sponsors, Shamkhani said the development has created a new opportunity for cooperation among regional countries in fighting terrorism.
However, Iran started to set military bases in Syria which caught the eye of Israel stating that Iran should not meddle in the war-torn country.
Israeli officials state that Iran is attempting to set up production facilities on the territory of Syria and Lebanon so it can supply its proxy, Hezbollah with precision missiles. Iran has rejected these claims. A spokesman for the Iranian foreign ministry did not want to comment on the issue.