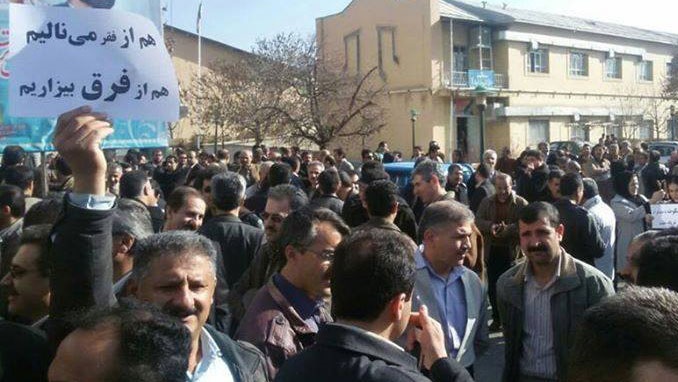 Sanandaj residents gathered on Tuesday in a rally to express their anger and protest against the actions of municipal agents in the city, after a half-constructed building was set on fire with a worker still inside, Iran Freedom reports. The rally was set in front of Sanandaj's governor office.
The 23-year-old construction worker Mosleh Hosseini was still working inside the building when municipal agents came to the construction field and set the building on fire, in order to cease the completion of the building. Hosseini was taken to a hospital but later succumbed to his wounds.
Protesters carried Hosseini's coffin in the streets, urging for prosecution and trial of the executioners of the 'barbaric act'. Protesters added that they will carry on demonstrating in front of the City Hall.
Mosleh's burial ceremony took place on Tuesday morning with a large number of people attending that.
Another worker was also injured during the burning of the building and is still hospitalized.